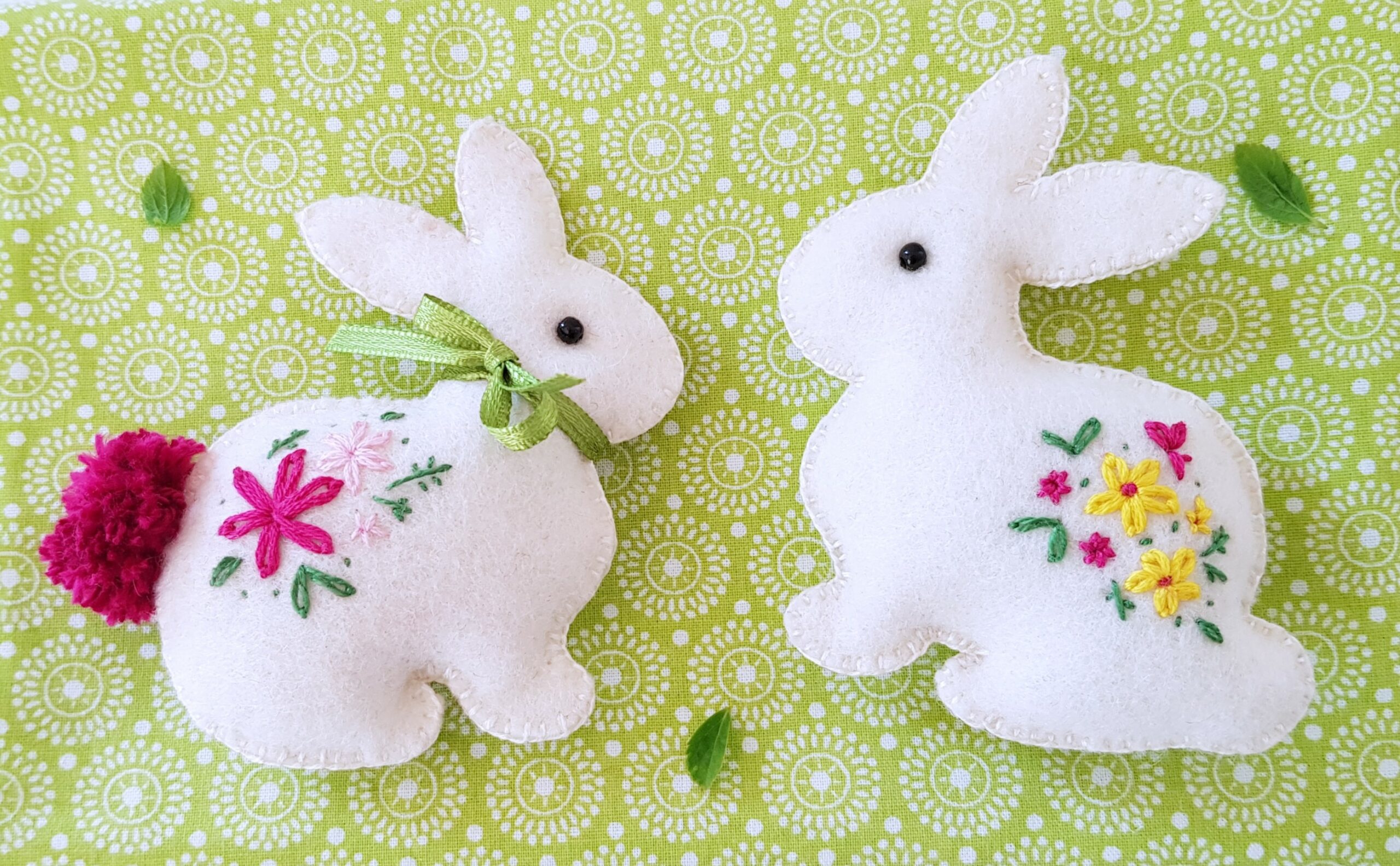 Add a creative flair to your Easter celebration with these adorable Easter felt bunnies. They're the perfect project for anyone looking to create something fun, cute, and easy to sew. This felt bunny pattern is ideal for beginners and kids learning to sew because it is a small hand-sewing project that can add a personal touch to your Easter festivities.
Spring is here, and Easter is just around the corner. This time of year is magical, with vibrant colors and fresh air that makes everything feel alive. After two years of missing out on Easter family gatherings, it feels especially important to come together this year. So, I am excited to be hosting my family's Easter gathering at my home for the first time.
Download your free felt bunny pattern for hand-sewing
To recreate the same sense of warmth and love that my mom always brought to our family gatherings, I have been having a blast preparing for it all, and bunnies have been on my mind lately. These two cute bunnies will be part of the decoration I am creating, and I'd love for you to have them too.
How to hand-sew these easy small and adorable two felt bunnies (instructions are included in the PDF pattern and tutorial):
Materials you will need for hand-sewing with this felt bunny pattern
felt for the body
embroidery threads for embroidery and sewing the body together
pillow stuffing
optional: ribbon, yarn for the tail, black sewing beds
Finished size
Two sizes included. The smaller felt bunny size is approximately 9 cm x 9 cm / 3 1/2 in x 3 1/2 in.
Steps for hand-sewing small felt bunnies
Step 1
Print and cut out the pattern.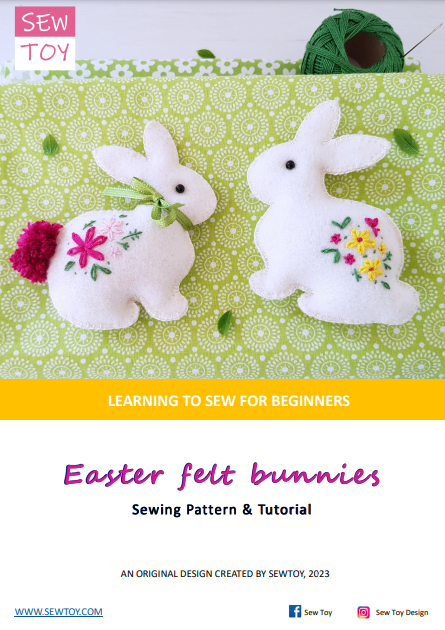 Step 2
Transfer the pattern to the felt.
I like using a trick marker since the color disappears by itself after a day (in contact with the water, it disappears immediately).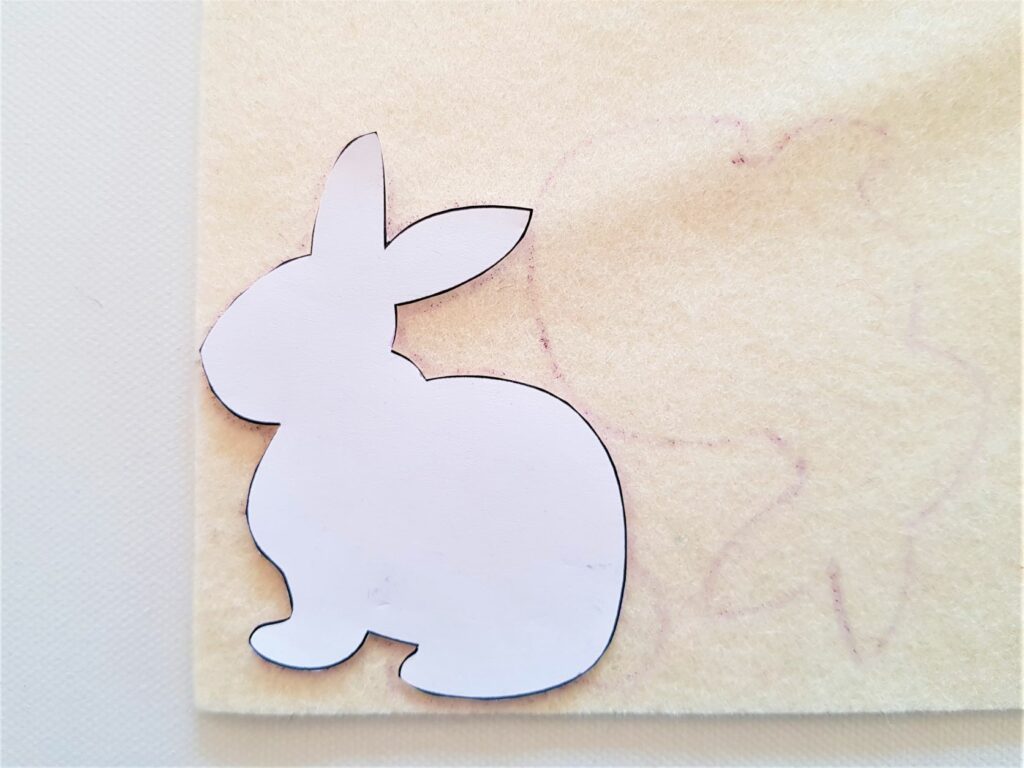 Step 3
Cut out two pieces, one for the front and one for the back (turn the pattern on the back side for the back part).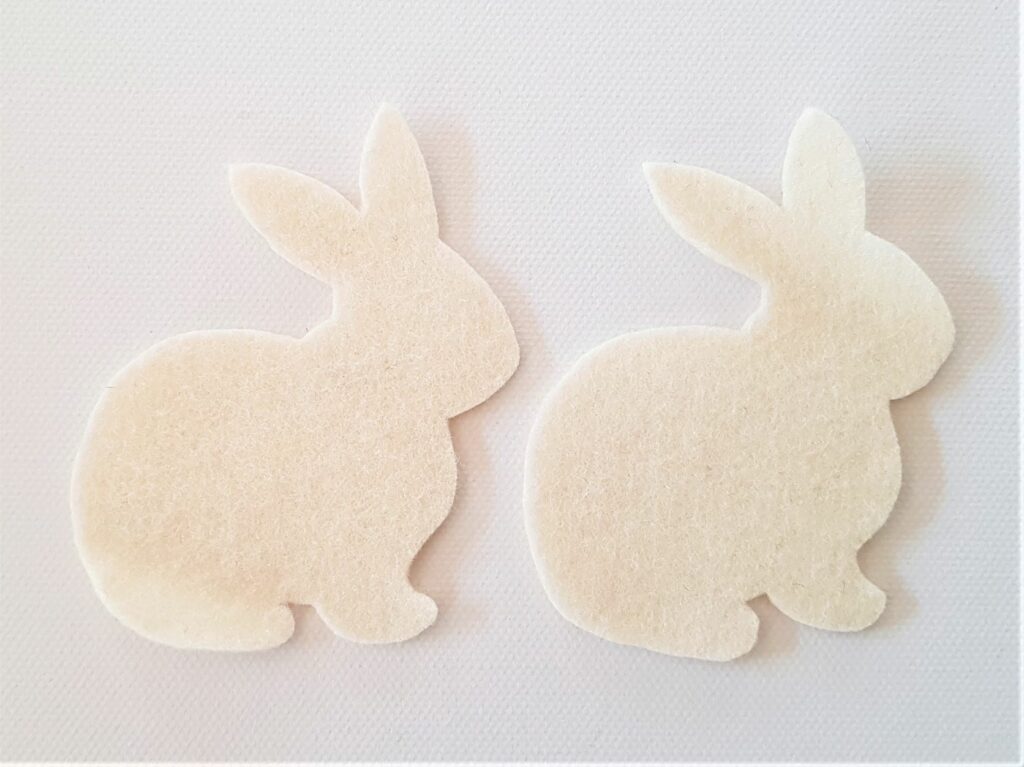 Step 4
Hand stitch some flowers and leaves on the front side of one piece —see the picture for the reference where (not too close to the edge).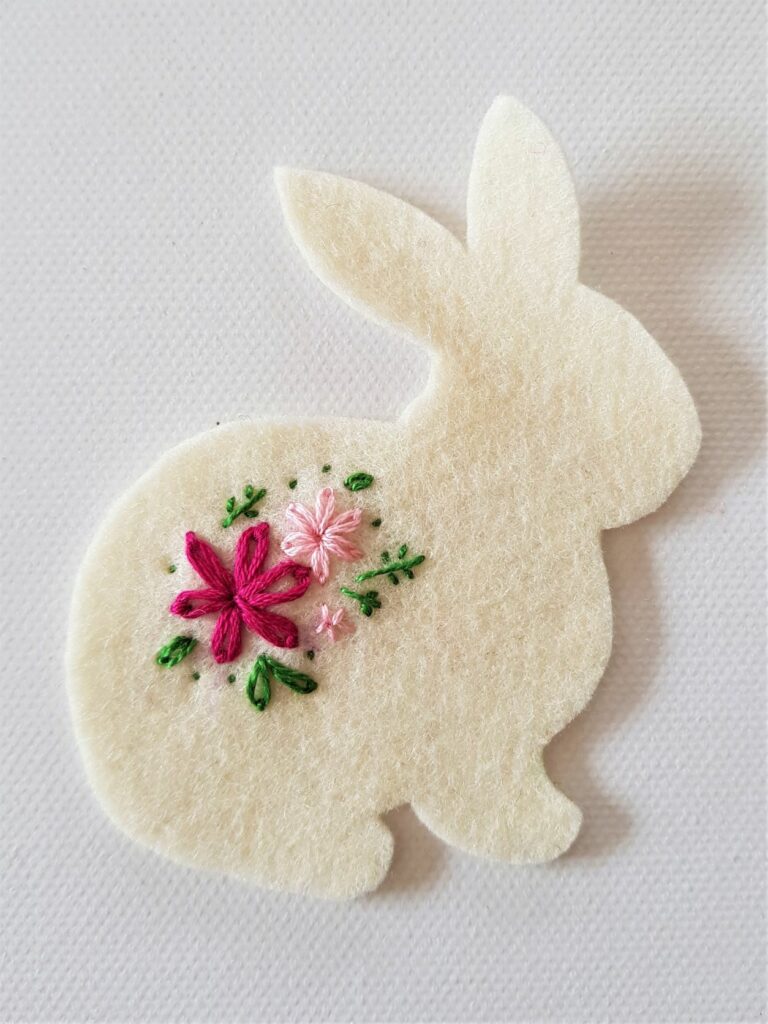 Step 5
Sew the bunny together—put both bunny pieces together facing wrong sides together. Sew them together using the blanket hand stitch. Do not forget to leave the opening at the bottom (see the template where).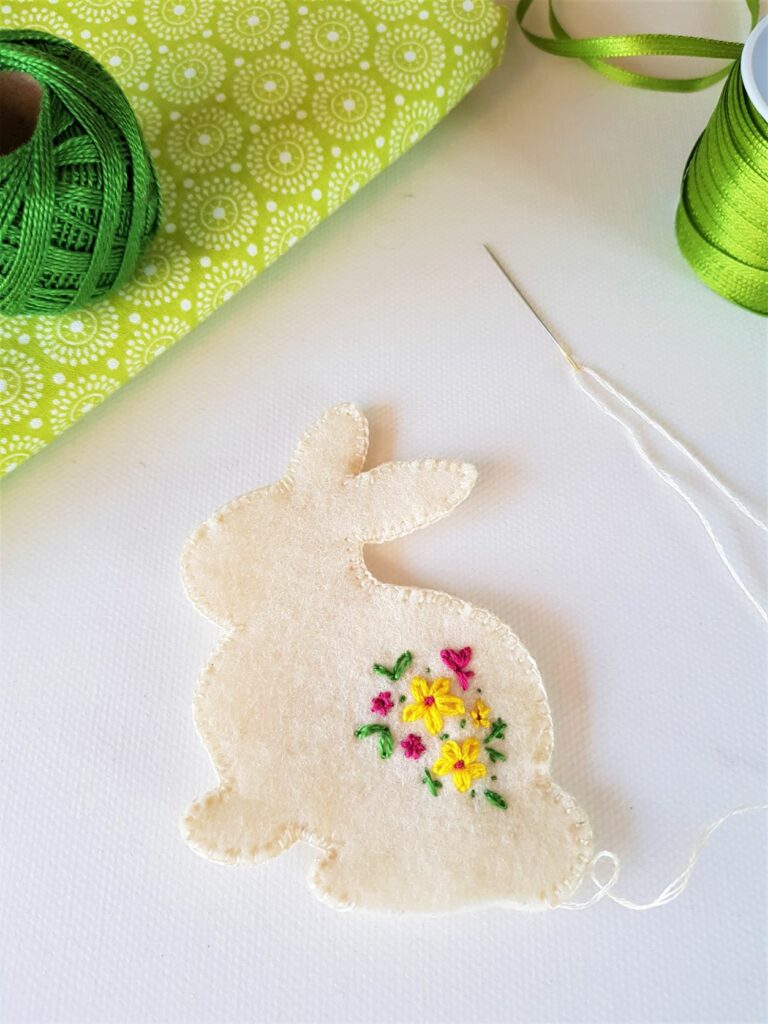 Step 6
Stuff the bunny through the opening tightly. If you would like to stuff the ears as well, then stuff them right after you sew together the whole head – it will be much easier.
Step 7
Close the opening continuing the blanket stitch.
Step 8
Create a small tail using wool or cotton yarn, and sew it onto the bunny (see the downloaded tutorial on how).
Step 9
Final touches. Add ribbon around the bunny's neck if desired. Create eyes using the black sewing beads on both sides (sew tightly onto the place). Add a string if you want to create a bunny ornament.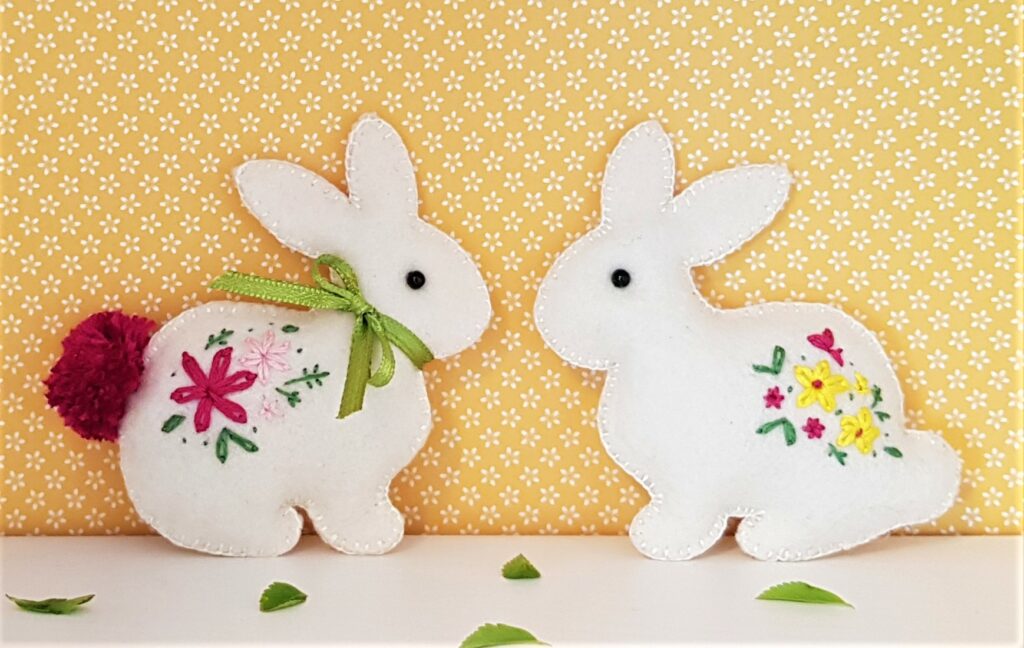 Get Isabela, Kiki, and Bunny blanket 2 in 1 for more bunny fun
If you love bunnies as much as I do, I've got you covered with three other adorable Bunny patterns that are not only easy to make but are sure to bring lots of joy to your family and friends.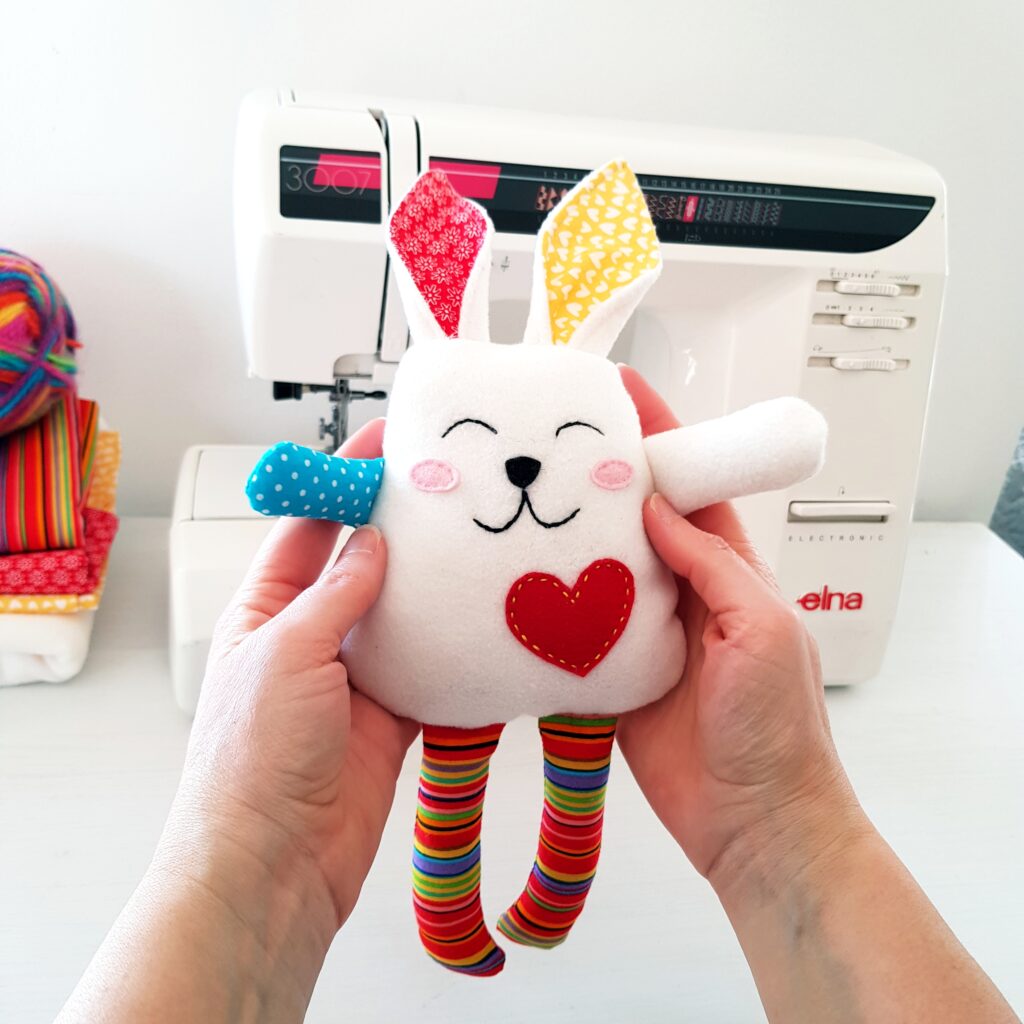 If you are creating something special for your loved ones too, these patterns will help you bring a touch of magic and fun to your celebrations.
Let's make this Easter a memorable one, filled with creativity, magic, and most of all, love.
With love, warmth, and a pinch of magic,
Maja from SewToy