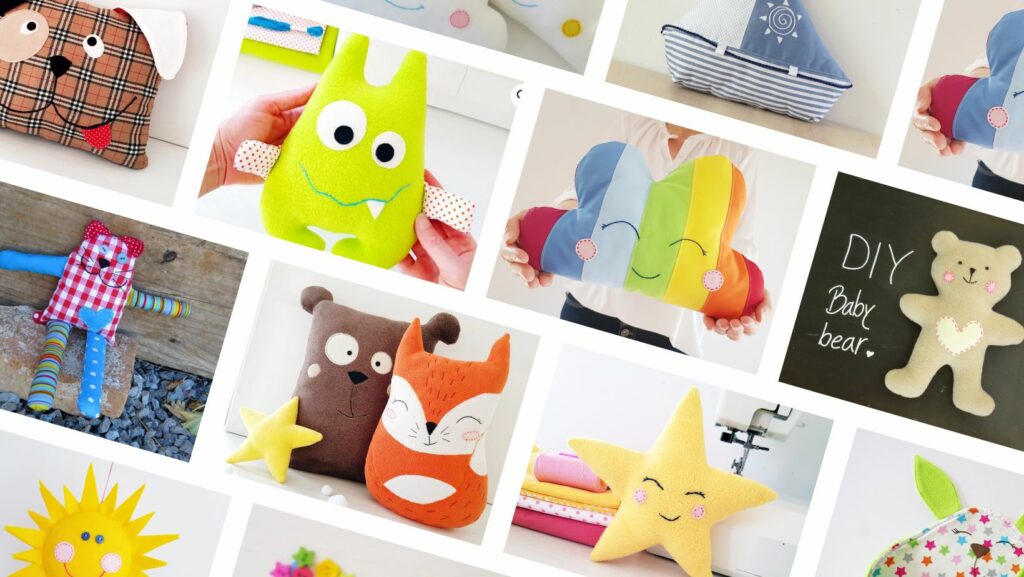 I can hardly believe it, but SewToy will be 12 years old in a few months!
It's been an incredible journey to see how people all around the world have used my patterns to create magic and spread joy. It warms my heart to know that the designs I have created are bringing smiles to so many children's faces with your help, and your magic. 🌟🌟🌟
The real reason I was on a "break" from SewToy for a year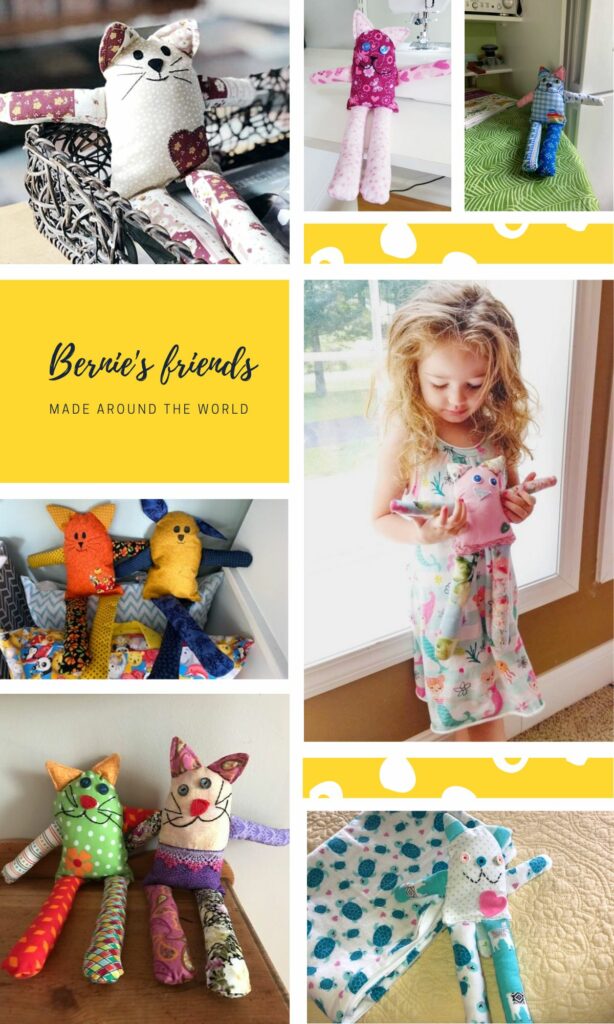 You know I've been on a break lately, and I wanted to be honest with you about why.
Although my most popular free pattern Bernie the cat was downloaded over 500.000 times!
And Baby bears over 350.000 times!
Still, earnings from my paid patterns aren't enough to cover even the basic costs of running SewToy. So, I had to prioritize my day job.
However, I don't want to give up on it just yet – I want to keep creating and contributing to our wonderful community – but I need your help to make it work.
That's Where You Come In!
If you enjoy my work and want to support me, consider leaving a tip in my Ko-fi tip jar by clicking on this link or the button below:
To show my gratitude, you'll receive a special gift in return!
I have written and designed a special letter that you can print out, write the recipient's name on it, sign, and include with your handsewn gift to make it even more magical and memorable to the child who receives it.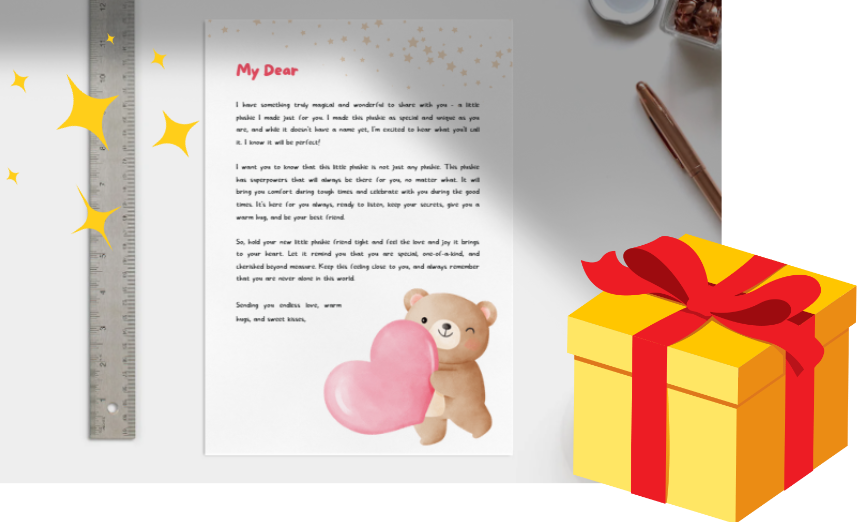 Not sure what Ko-fi is?
Ko-fi is a platform that empowers creators like me to receive financial support from people like you who enjoy our work. By simply clicking on this Ko-fi link, you can make a small payment that's roughly equivalent to the price of a coffee, hence the name.
Do I need a Ko-fi profile to support you?
No, you don't need a Ko-fi profile to support me. All you need is your email address and a PayPal account.
How do I leave a tip for you in this Ko-fi jar? Is it complicated?
Supporting me through Ko-fi is straightforward! On my Ko-fi page (click this link), you'll find two options: "ONE TIME" and "MONTHLY" payments. If you choose the "ONE TIME" option, you can easily make a tip for the amount set or increase the amount if you wish. Simply enter your name, write me a message if you'd like, and pay via PayPal. It's that simple!
If you're interested in supporting me on a more ongoing basis, you can select the "MONTHLY" option. This will automatically set you up to pay the chosen amount every month via PayPal. And don't worry – you can cancel monthly payments at any time in your PayPal account.

Are there any other ways I can support your work?
Yes! As many from this amazing community already did in the past, you can support my work in many other ways too:
Buy my patterns! I have so many designs that I am proud of and would love for you to make.
Share the magical stories that SewToy helped you create! People love seeing what others created and how they bring joy into the world – it inspires them to do the same.
Share the SewToy page with your friends and family! This helps spread the word about my work and brings new members to our SewToy family.
Thank you for being part of our amazing community! Thank you for sharing a love of sewing magical stuffed toy friends that bring joy and wonder to children. I am truly grateful for every one of you who supports my work.
Let's keep spreading magic, joy, love, and wonder with what we love to do – sewing. 🌟💖🙏
With love, warmth, and a pinch of magic,
Maja from SewToy