As we navigate through difficult times, it's heartwarming to see how individuals and communities come together to help those in need. Amid the pandemic, one woman's decision to clear out her fabric stash led her on a journey to create beautiful gifts for new mums in need with SewToy's free pattern for the little teddy bear.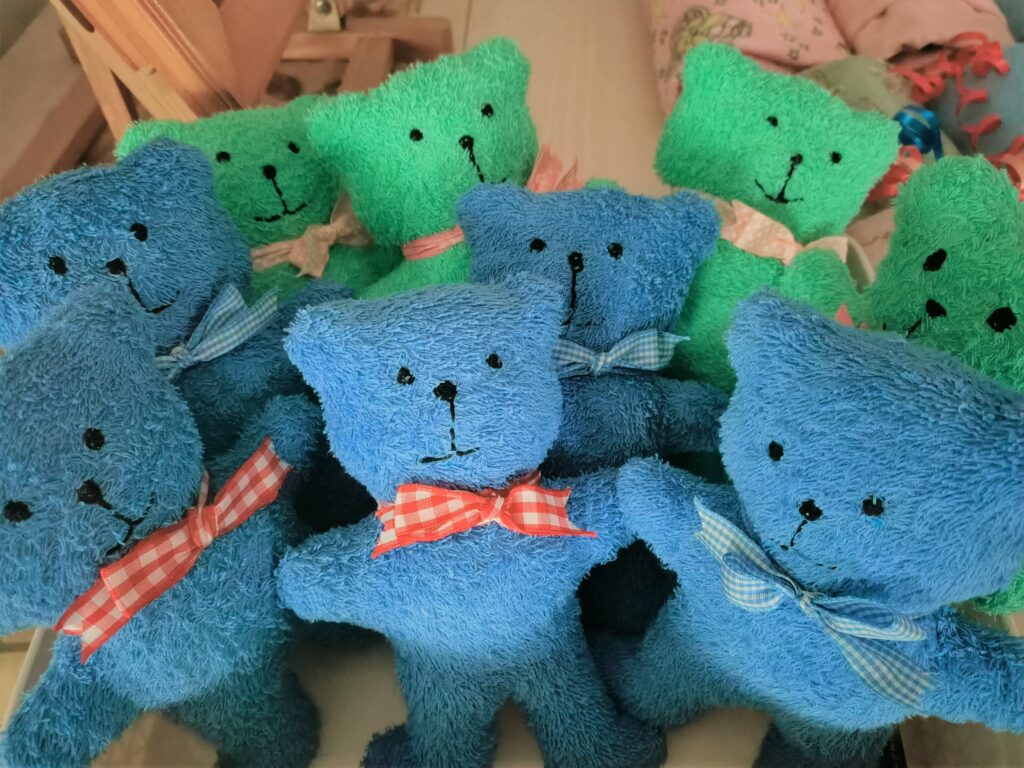 From Fabric Scraps to Heartfelt Gifts
Amid the COVID pandemic in 2020, Helen embarked on a project to declutter her fabric stash. She began by creating an impressive assortment of items, including 9 baskets that contained 1 playmat and 1 bunny rug, 2 cot sheets, 2 bassinet sheets, 2 muslin wraps, 2 baby burp cloths, 5 bibs ( 3 sizes), 1 hooded towel and 2 washcloths. After the first delivery of 9 bundles, each basket now contains 2 bunny rugs.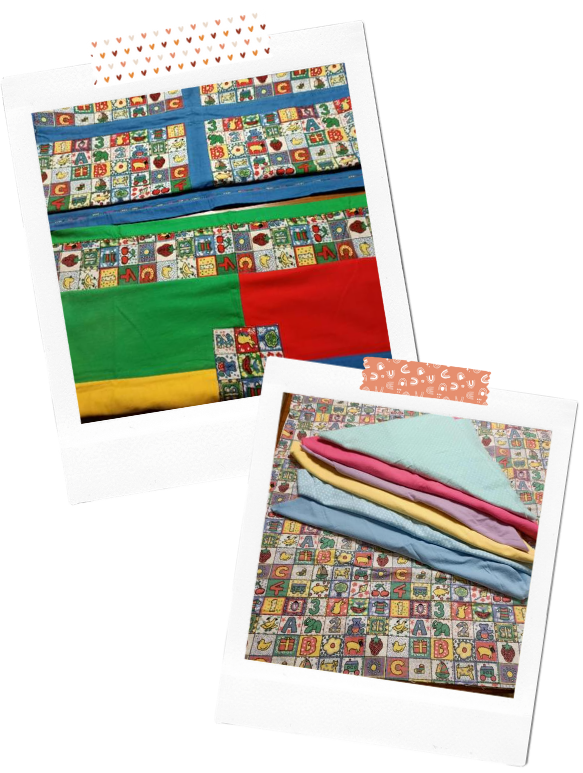 But even after all this, Helen was left with some leftover toweling and was determined to put it to good use.
With a spark of creativity, she asked herself, "What else can I make?"
The answer was obvious: a little bear!
A Little Teddy Bear with a Big Impact
Helen found SewToy's free pattern for little teddy bears online and made several lovable bears with leftover toweling.
She also had many large cane baskets from her florist work over the years that she painted in chalk white and used to create gift baskets.
In the end, nine baskets were covering her large dining table, and her friends and family suggested that she sell them. A few people asked her if they could purchase these cute baskets but the answer was always 'no'. Her heart was always towards offering them to local hospitals, either to raffle for extra funds or to give to new mums who were struggling for whatever reason.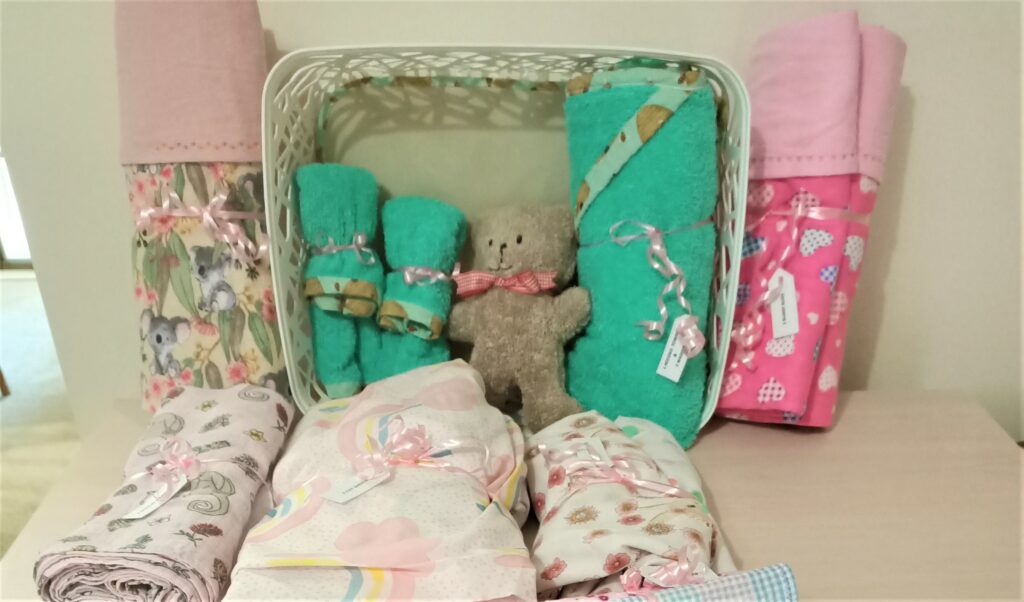 Then The Floods came to SE Queensland in February 2022
Helen saw a cry for help from one of the local charities on the residents' Facebook page. She sent a message to the group with a photo of her baskets, and within seconds, she had a message: "Yes, please. When can you deliver?"
Wrapped in Love: Helen's Gift Baskets Bring Joy to Mums in Need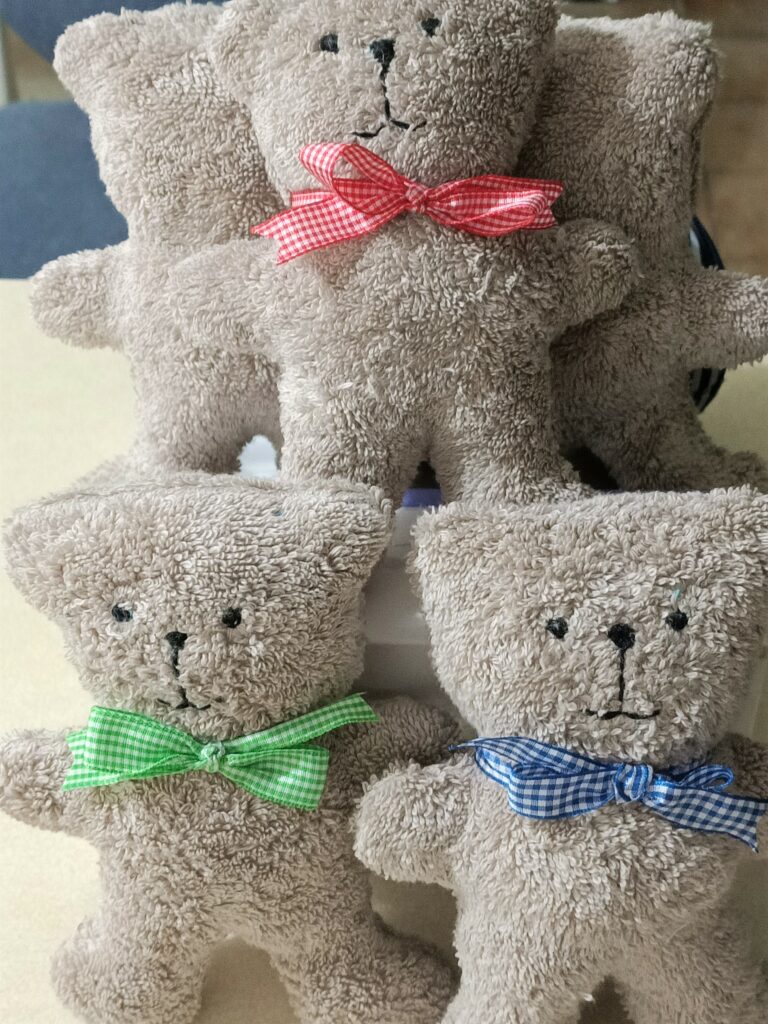 And so Helen wrapped all the goodies in large sheets of cellophane tied up with lots of curling ribbons in a presentation style to make it a very special gift.
When they arrived at the delivery center, the volunteers were waiting for them, and when they saw what they had, even the men had tears in their eyes.
Fast forward twelve months later, and the number of baskets that include the most loveable SewToy's little bear has reached 30!
Helen has heard stories of where the baskets have been delivered. She says, she is heartbroken but at the same time thankful that she has been able, in some small way, to help young mums in need using what she loves to do – sewing.
Photo left: Little cuddly lovable teddy bears made by Helen. Photo credit: Helen Russell Clark
A Story of Kindness and Generosity
Helen's story is a testament to the power of love and creativity in making a difference in the world. It reminded us that we all have unique skills and talents, and when we use them to help others, we create a ripple effect that spreads far and wide.
We are so much stronger together!
Join the SewToy Community of Magic and Kindness
Do you have a story to share about how SewToy's sewing patterns have helped you spread joy and hope? Contact us, share your story, and become a part of our community of magic and kindness.
Let's continue to inspire each other to make a difference, one stitch at a time. Use our free patterns Bernie the cat or Baby teddy bear, or any of our cute and easy-to-make patterns for magical stuffed toy friends.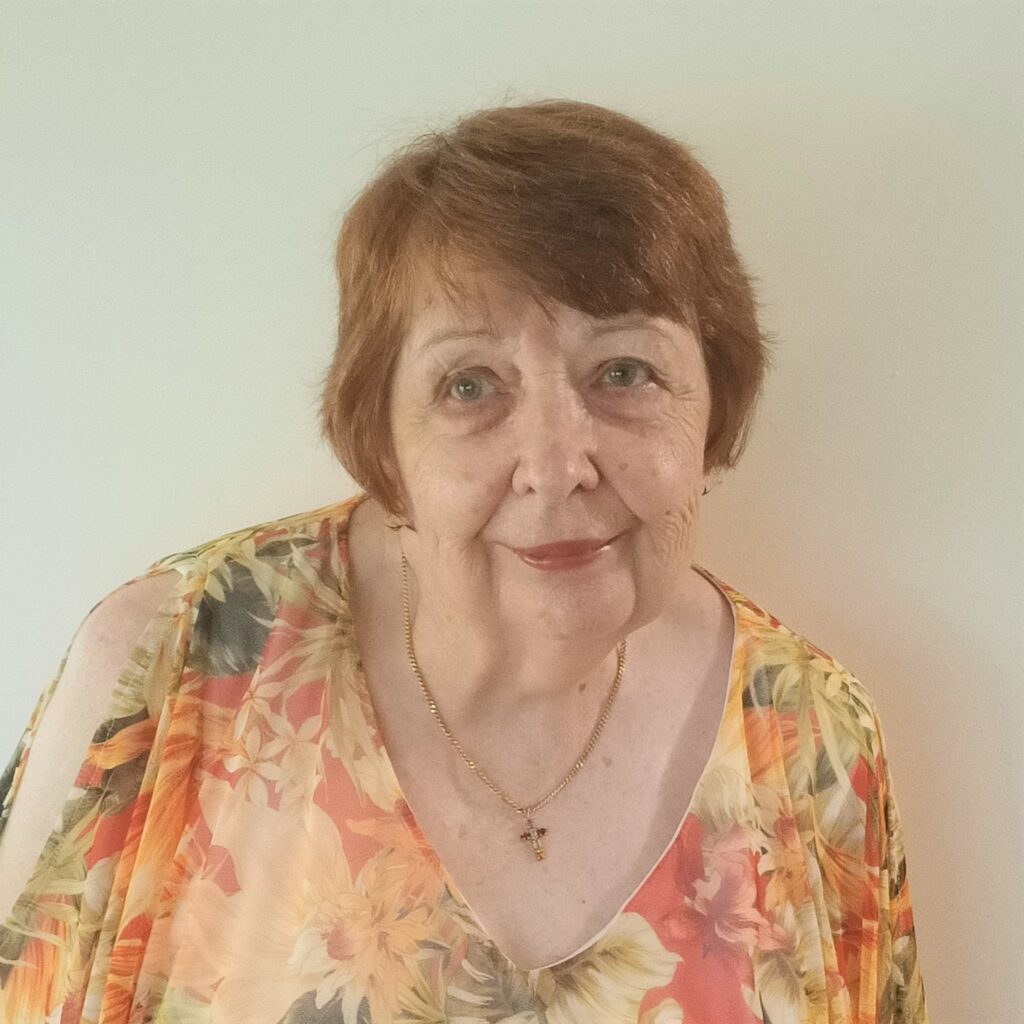 Helen Russell Clark
Meet Helen, who as a child learned the art of sewing from her mother while sitting on her knee and watching her feet work the treadle. As she grew older, Helen developed a passion for creating beautiful pieces with her own hands and even passed down her knowledge to her two sons, teaching them how to sew while they were still living at home. Now, many years later, Helen's daughters-in-law have become adept at sewing, and even her granddaughters have developed a good understanding of how to work a needle and thread. For Helen, sewing has always been a cherished family tradition, and she takes pride in having passed it down through the generations.