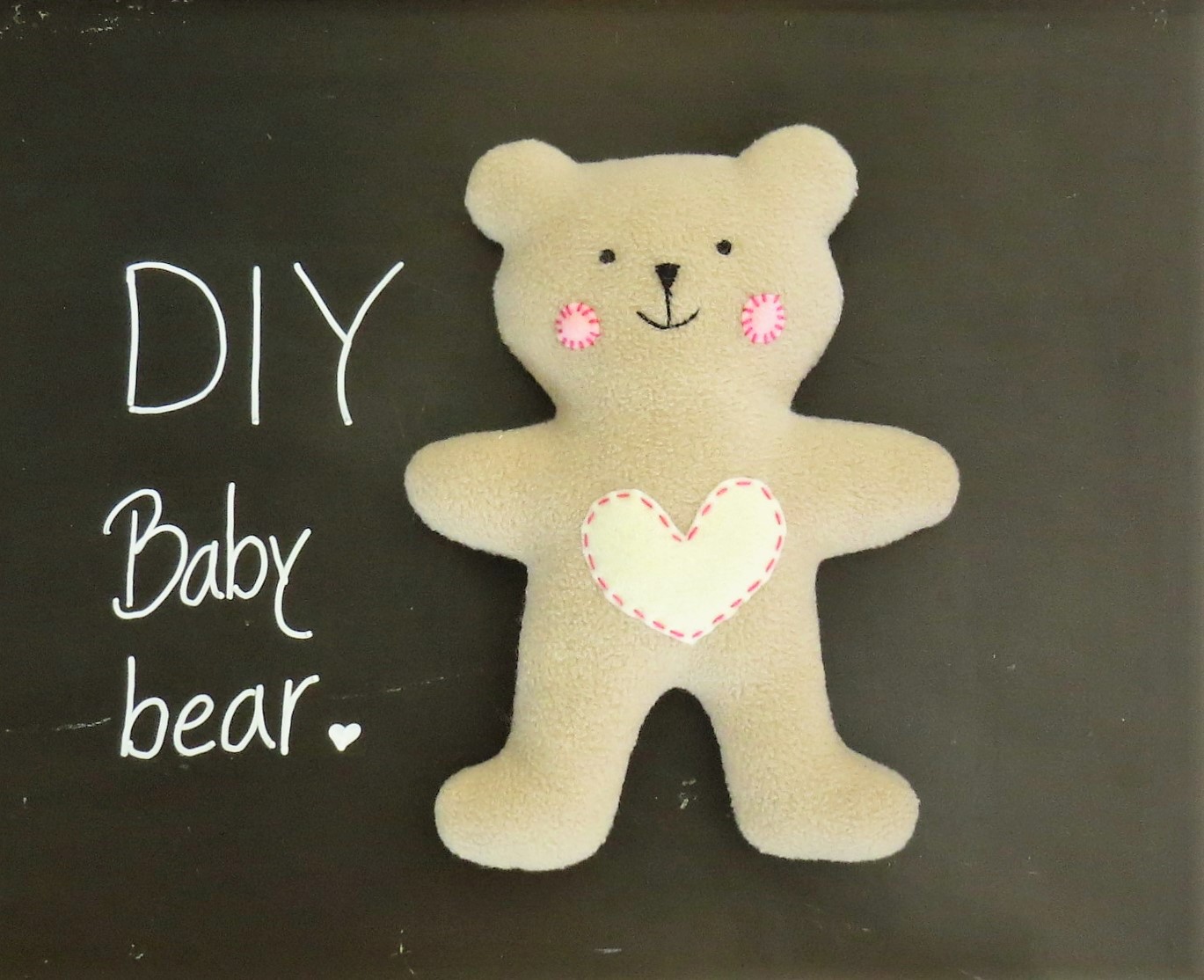 A small soft teddy bear is just a perfect gift for a baby. Having this in mind, I have prepared this free teddy bear pattern, that is super easy and fast to sew, just perfect for the little baby's hands to hold and hug.
I love teddy bears since forever. I got my first one, my Bruno when I was just a small baby. Teddy bear Bruno sticks with me for better and for worse for nearly 40 years now. Today, Bruno plays with my two sons who know, just how very precious he is to me and thus handle him with special care.
Apparently I am not the only teddy bear fan since teddy bears are among the most popular gifts not just for children but are often given to adults as well to signify love, congratulations, or sympathy. A handmade soft little teddy bear is just a perfect gift for a baby shower gift, and this one can be done really fast. So, let us make one.

How to sew this simple super soft teddy bear
The material you will need for the baby teddy bear
prewashed soft anti-pill fleece in a light color
felt in light and dark pink color
black, light, and dark pink embroidery thread
filling
Finished size
6 in x 8 in
15 cm / 20 cm
How-to steps for sewing baby teddy bear
Step 1
Get your Baby Teddy Bear sewing pattern. Print it full size on A4 sheet of paper:
Don't cut the pieces out just yet. Since sewing fleece may be challenging, I have used a small trick.  Cut two squares from the fleece, just a bit bigger than the teddy bear, and position them right sides together.  Put the paper with a printed pattern on the top and pin everything together, like on the picture.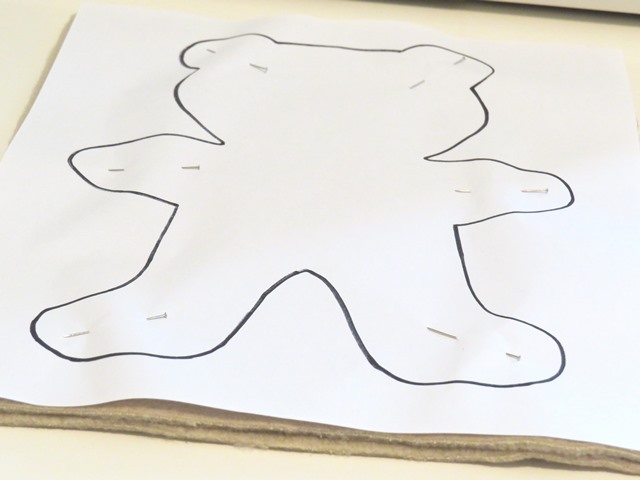 Step 2
Sew the teddy bear together following the pattern line on the paper. Leave an opening as marked on the pattern.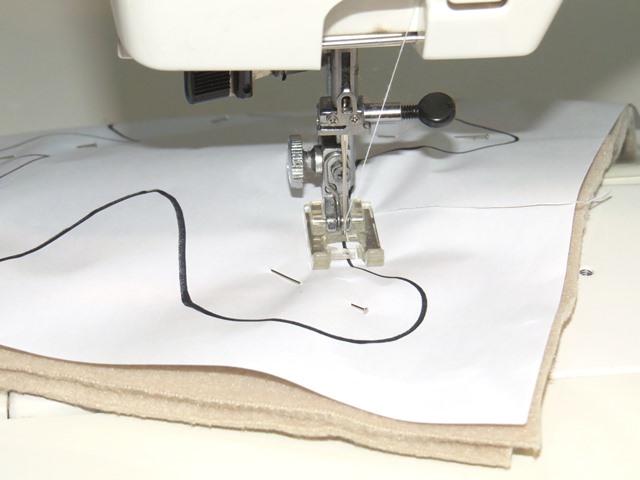 Step 3
Carefully remove the paper with the pattern. If you are precise enough, you will end up with a cut-out pattern, you can use for some other project.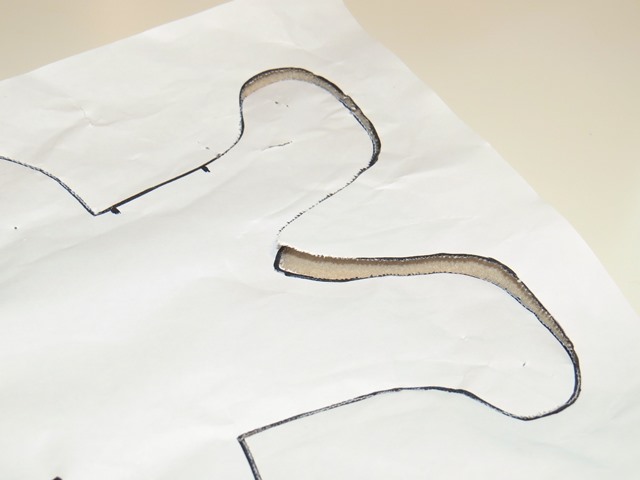 Step 4
Cut out the teddy bear from the fleece so that you cut approximately 0,5 cm away from the sewing line, living extra 0,5 cm around the opening, which will make closing the opening much easier later. Make small cuts where marked on the picture below all the way to the seam, just be careful not to cut through it.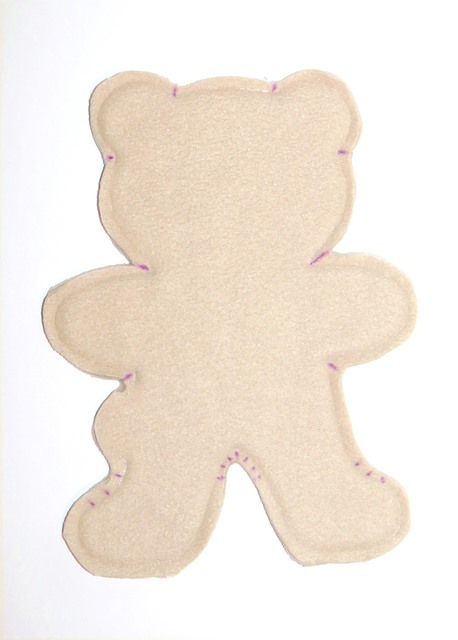 Step 5
Turn the bear around through the opening, and fill it with a filling. Close the opening using the ladder stitch.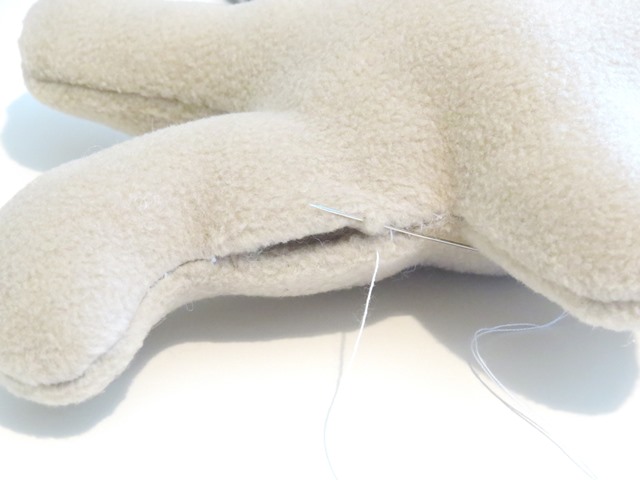 If you are having trouble with hand stitches, then this would be perfect for you! Check this PDF that includes all 6 best stitches for sewing stuffed toys with photo and video tutorials in one place: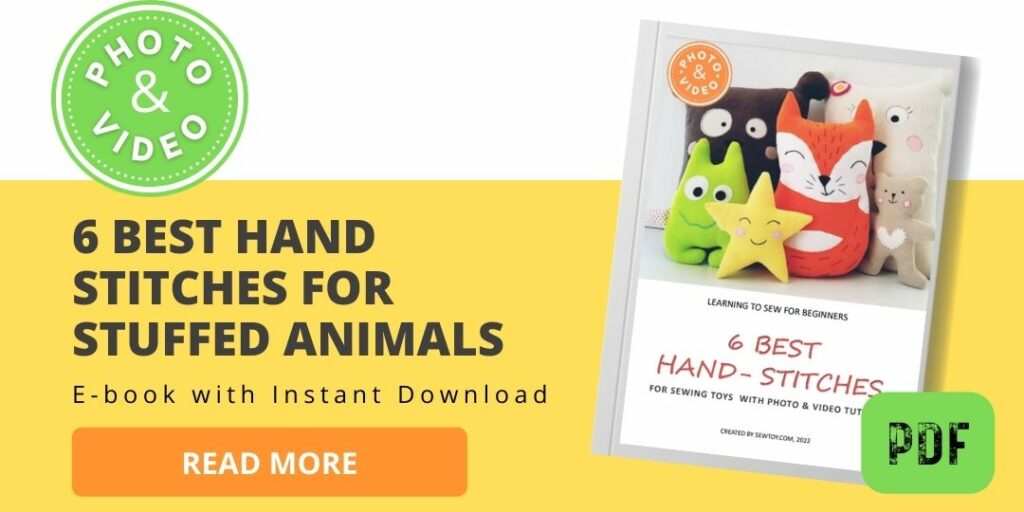 Step 6
Use a trick pen to draw the position of eyes, nose, and mouth. Topstitch them. Always start by stabbing the needle from the other side of the head to the front side, so that the end of the thread will be hidden inside the head. Then make three small stitches on the same spot to fix the thread and then stitch the eye or nose over these three stitches so that they will not be visible at the end. When you are finished with embroidery, hide the ending under the embroidery and back through the head. The same goes for the heart and cheeks.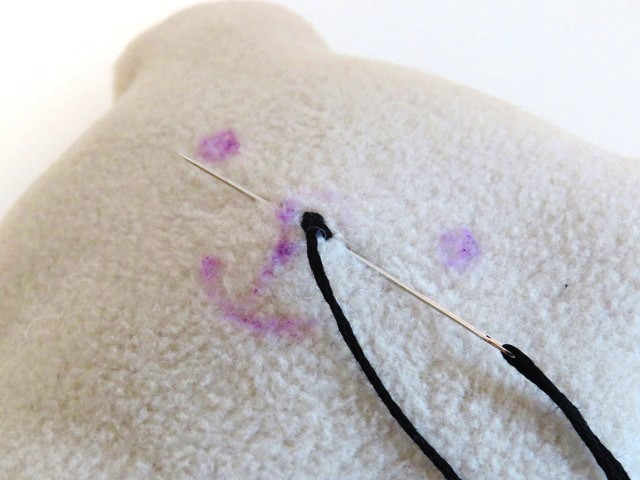 Step 7
The only thing left is to share a picture of your baby teddy bear, your little masterpiece with us on Facebook, Instagram, or Pinterest.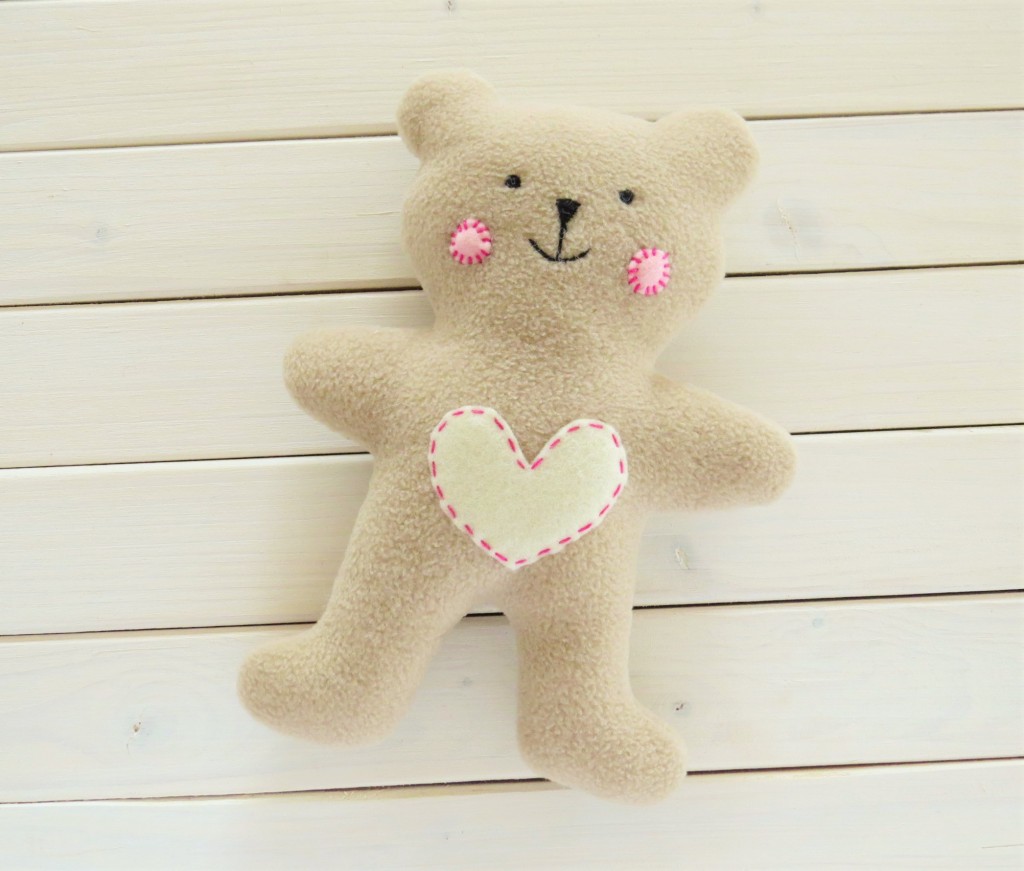 Do you know of any additional tips on how to make this tutorial even more helpful? Feel free to use the comments section below to share your thoughts and ideas.