The heartwarming story from Houston, USA, of how a simple sewing project brought joy to a first-grade class and sparked a minor miracle.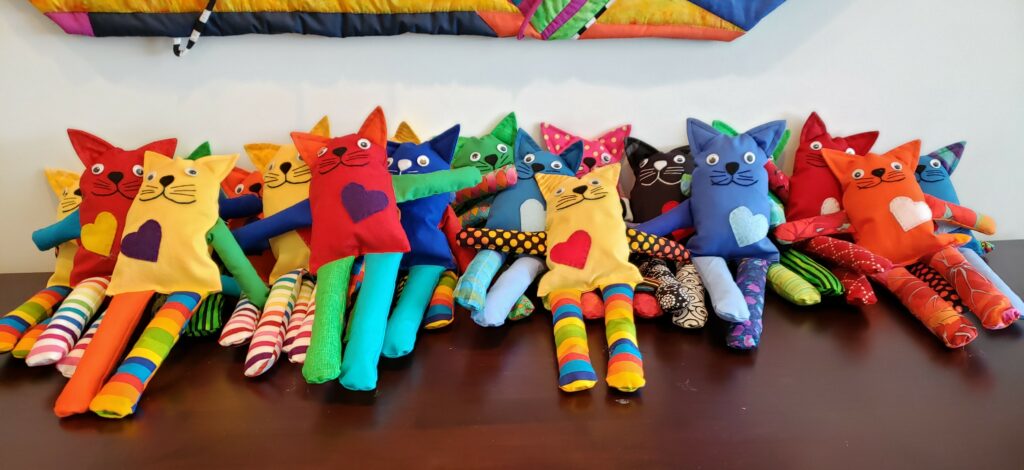 "I want one too!" "Can I have one too?" "Me too?"
Twenty first-graders were all talking at once. They loved Bernie the Cat and weren't shy about saying so. This story is about how a small sewing project turned into something more and even created a minor miracle.
It all started with a simple sewing project
My name is Jane and I am thrilled to be the proud grandma of fourteen precious grandchildren. Of course, as the nana, I always like to take something special for the children when I visit. On my last trip, I had struck out with my daughter's six-year-old twins with the games I took, so I thought I would try to make something cuddly this time.
I stumbled upon Bernie, the Cat free sewing tutorial with the pattern online. One look at the colorful, zany, huggable kitty and I knew the twins would love him! I downloaded the pattern, transferred the pieces to cardboard, and went to my stash of quilting cotton to choose fabrics.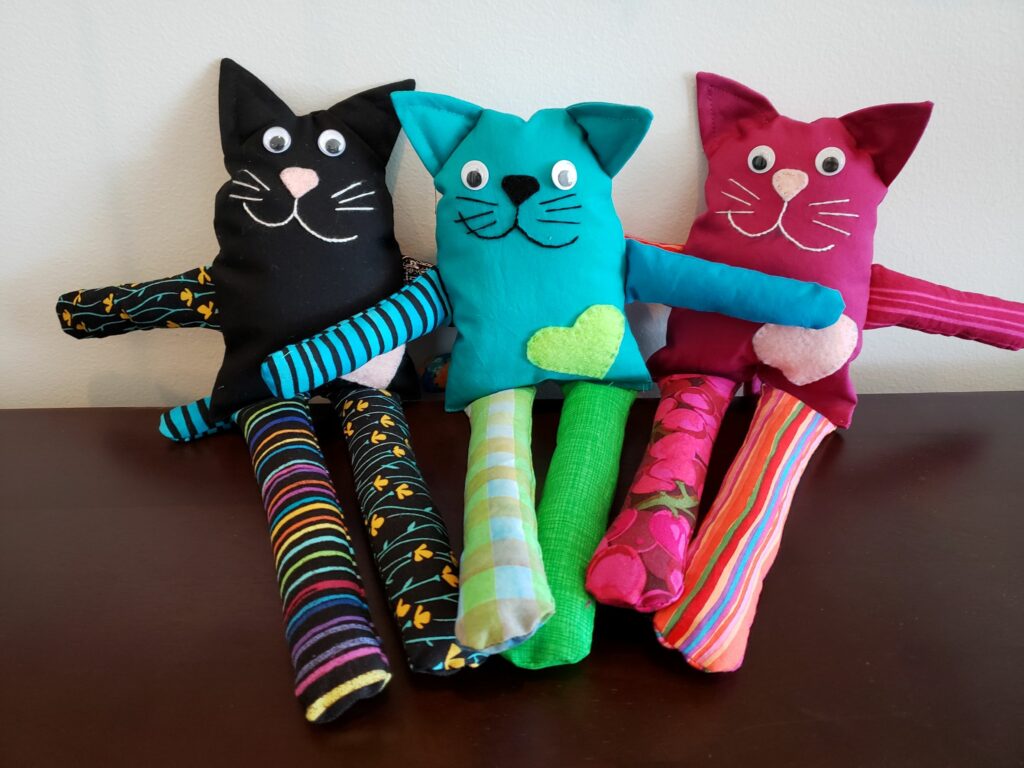 Sewing a gift is like adding a touch of your love and heartfelt wishes to every stitch, creating something truly special and unique.
I decided to start with a test cat so I could make sure both of my gift-Bernies would be well-made. I just pulled the top few pieces of fabric from my stack in the closet. Black and white mostly. Well, I thought, that will work.
To make a long story short, I made Bernie, the test cat, learned where I had to baste, to make sure both legs were the same length, and how the eye placement changed Bernie's facial expression. Then I reached for some more colorful fabrics and Gift-Bernie One and Two popped right out.
Bernie the Cat Brings Smiles and Happiness to the Whole Class of First-Graders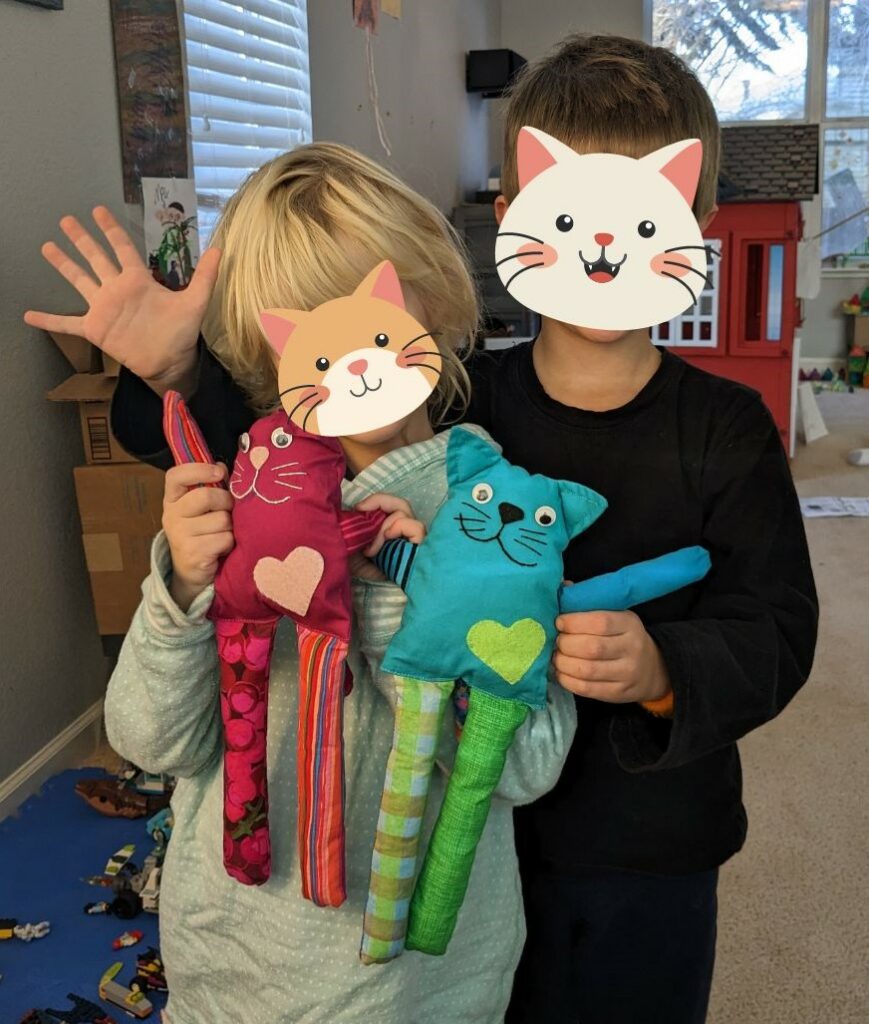 The twins loved their Bernies on sight!
My grandson Max even asked if he could take his Bernie to school the next day for my talk. What talk? I was invited to address Max's first-grade class to talk about my career. I decided I would also talk about my hobby–sewing–which would allow Max to introduce Bernie to his classmates.
Photo left: The six-year-olds, the first-graders with their new cuddly colorful friend, Bernie the cat. Photo credit: Jane Linder
I didn't expect the class to respond quite as enthusiastically as they did! They loved Bernie too and immediately clamored for their own Bernies. "Could you make mine red?" "Pink for me." Fully half the class asked for a "rainbow." What fun! How could I say "No"?
So when I went home, I started working on 20 more Bernies!
And for my next visit to my daughter and her family, my suitcase was bursting with Bernies and my heart was bursting with love and happiness, knowing that I had the opportunity to spread joy and make a small difference in these children's lives.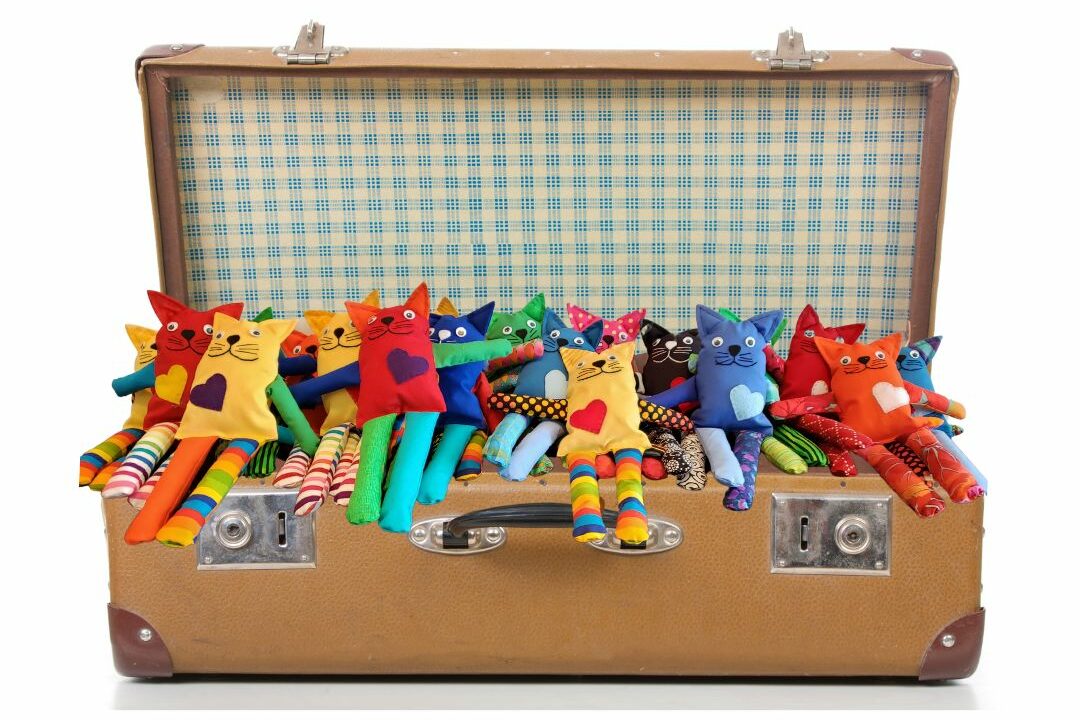 A Minor Miracle
The Enchanting Secrets of Bernie the Cat still held one more delightful surprise.
Halloween was coming up, and I was chatting with another grandson about his costume. Now, this grandson has never liked cuddly toys. He just says, "No, thank you." Always. He does, however, like cats. In fact, he was planning to be a cat for Halloween–a "black and white and rainbow cat," specifically.
Wait, I thought…
Test Bernie happens to be a black and white and rainbow cat!
I asked my grandson if he would like a black, white, and rainbow-colored cat to go with his costume.
And he said, "Yes!"
The Magic of Bernie, the Cat: Sparking Joy and Happiness
Bernie the Cat may seem like a small sewing project, but he brought joy and excitement to a first-grade class and even sparked a minor miracle. The story of Bernie the Cat is a reminder of the simple things that can bring happiness and bring people together.
Get inspired by this heartwarming tale and bring Bernie, the Cat into your life too. Make your own Bernie today, create magic, and bring a smile full of joy to someone's face.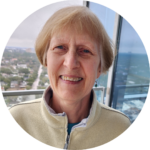 Jane Linder
Meet Jane, a proud Houstonian residing in one of the most vibrant, welcoming cities in the USA. With her cherished kids and grandkids sprinkled across the country, she's a pro at navigating the Houston airport. When Jane is not with them, she finds joy in her favorite hobby – sewing. In her words "there's only one word for creating magic with sewing – joyful"!