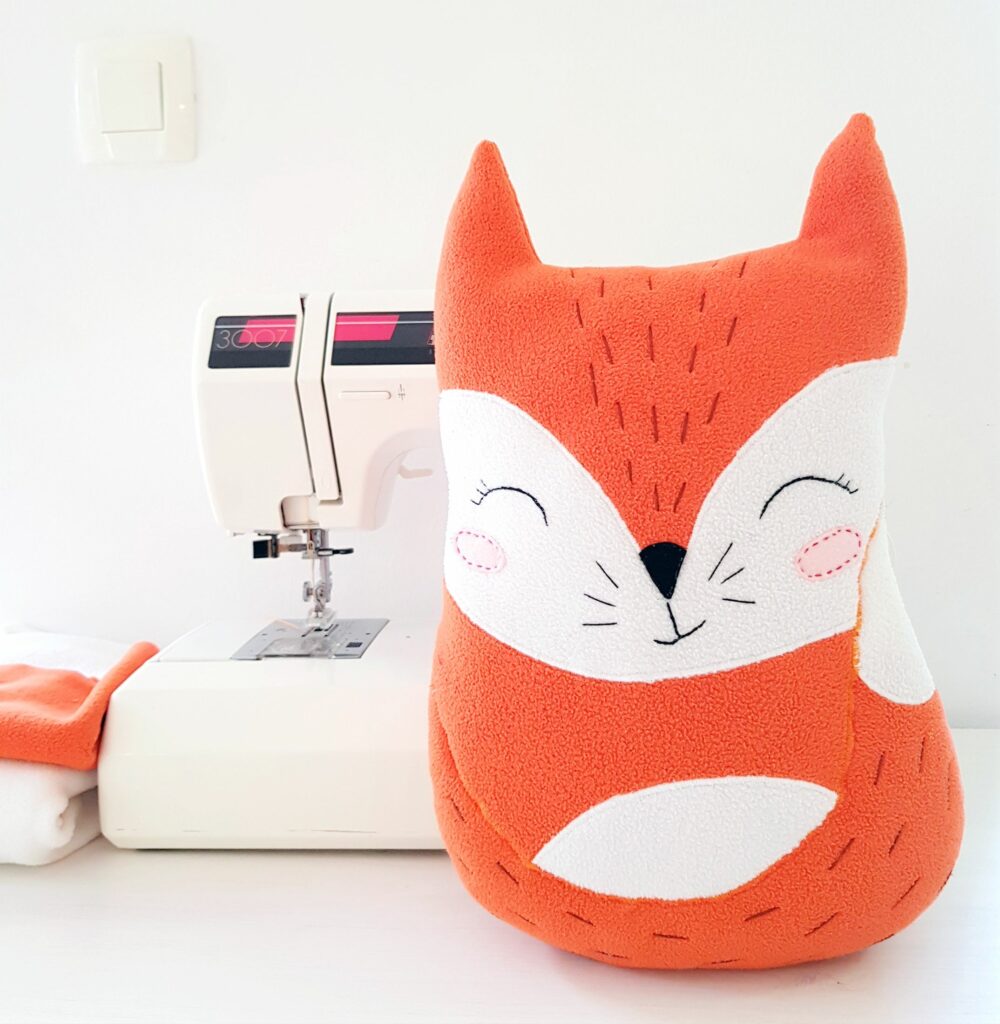 Hi, I am Lily, the fox!
For you, I might be a stuffed animal toy, but for my best human friend, I am so much more than that.
I'm the friend who always has time to cuddle in the bed in the mornings, the friend who keeps them safe during the night, and the friend that loves confidently exploring the world with them.
As to all her SewToy plushies, Maja gave me superpowers too! She says mine are patience, unconditional love, and being able to see, enjoy, and share the wonders of nature.
And she might be right because I LOVE discovering nature, its purest magic, and beauty. There are so many mesmerizing things to observe, a rose, a butterfly, or a memorable sunset if we stop and we let ourselves be in that moment. And even better, if we can share that moment with our best friend.
Would you like to create me for someone special in your life? Yey! Here is how!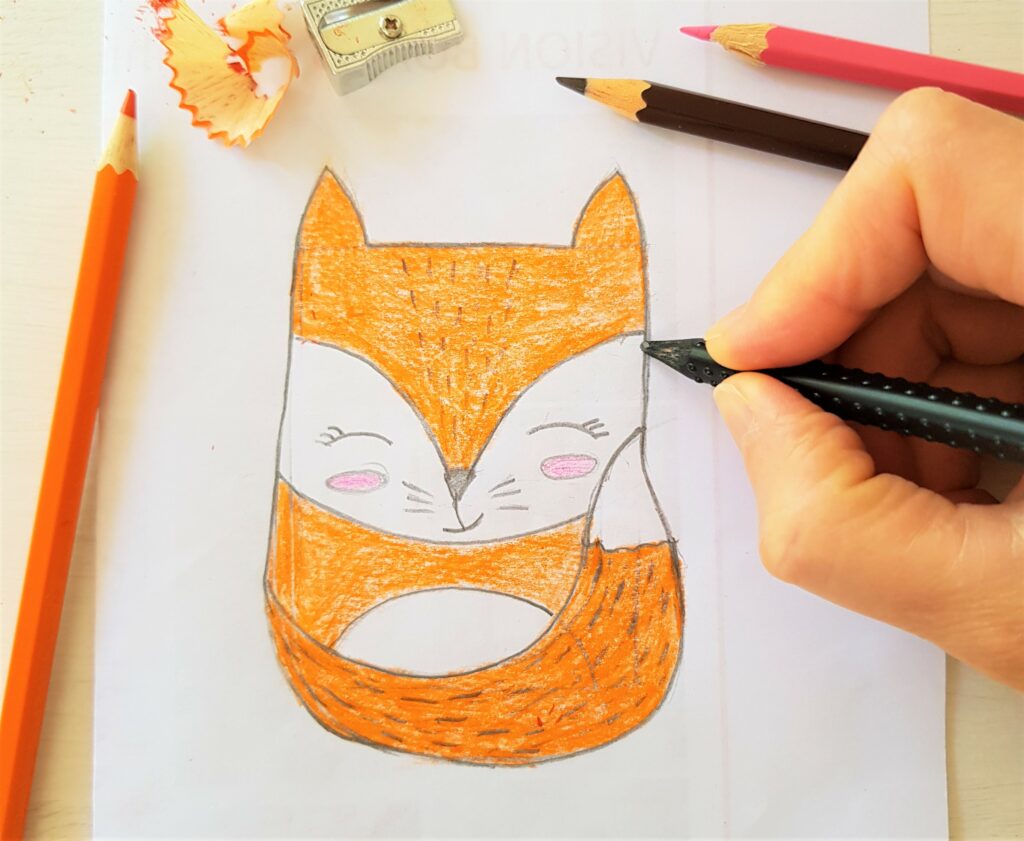 I was created with the help of a very talented young lady
Maja designed Lily the fox plush pattern with the help of magical children's eyes of a very talented young lady, her 7. years old niece.
They did everything together, from sketching me to sewing and stuffing. And love to the first stitch was born. 🙂
Maja and her niche say they had an amazing time creating me together. The niece is my best friend now, she adores me, and I can sleep with her every night now and cuddle in the mornings as long as I want to.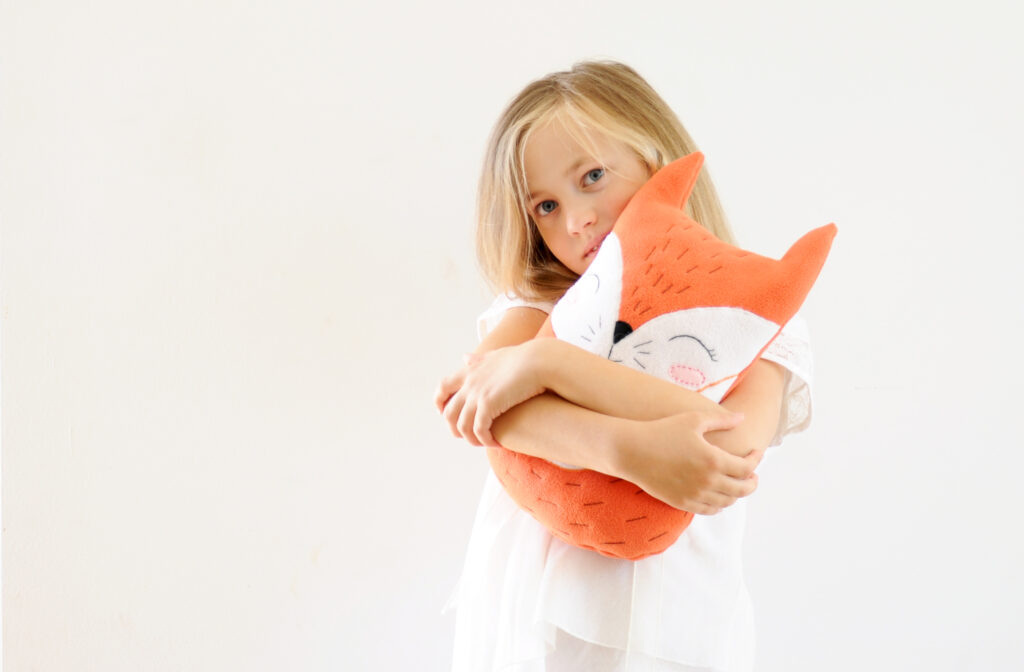 And YOU can create the magic for someone special in your life too!
Maja created a very detailed step by step photo tutorial and pattern, so that other moms, aunts, grandmothers can create Lily the fox stuffed animal for their little ones too.
She really tried to be very detailed, lots and lots of pictures (12 pages PDF!), measurements in inches and centimeters and if it would happen, that you get stuck, she will be happy to help you.
Apart from that, she has also included an explanation of all embroidery stitches she used and some tips & tricks for sewing stuffed toys.

Do you want to know more about Lily, the fox, stuffed animal PDF pattern, and tutorial?
✂ Fox stuffed animal finished size (approximately)
8.5 in x 13.5 in   /  22 cm x 34 cm
✂ Time needed
3-4 hours for beginners
✂ About the fox stuffed animal pattern & tutorial PDF
Easy sewing pattern appropriate for beginners with some sewing skills (wouldn't recommend for the first sewing project).
Very detailed step by step instructions with lots of pictures
Measures in centimeters & inches
Full-size printable pattern template
Embroidery stitches explained with pictures
Tips & tricks for a toy sewing
 Live online support for Lily the fox plush pattern, if you get stuck for any reason at all.
✂ Materials needed
Fleece or other soft material
Wool felt for the snout and cheeks
Embroidery thread for eyes, mouth, whiskers, and fur
Toy or pillow stuffing
You will also need a sewing machine, pins, hand needle, scissors, tailor's chalk (or erasable fabric marker), printer, and regular printing paper.
---

---
The only thing left to do when you are done is to share a picture of your Lily, the fox, your little masterpiece with us on Facebook, Instagram, or Pinterest.
How do you like this easy sewing project? Do you have any additional ideas on how to make this cute fox stuffed animal pattern and tutorial even more helpful? Feel free to use the comments section below to share your thoughts and ideas.
xoxoxo, 
Lily & Maja
p.s. If you liked this project, you might also like Lili's best friends, Oliver, the teddy bear, and Isabella, the bunny. Get all three of them as bundle at a discounted price!