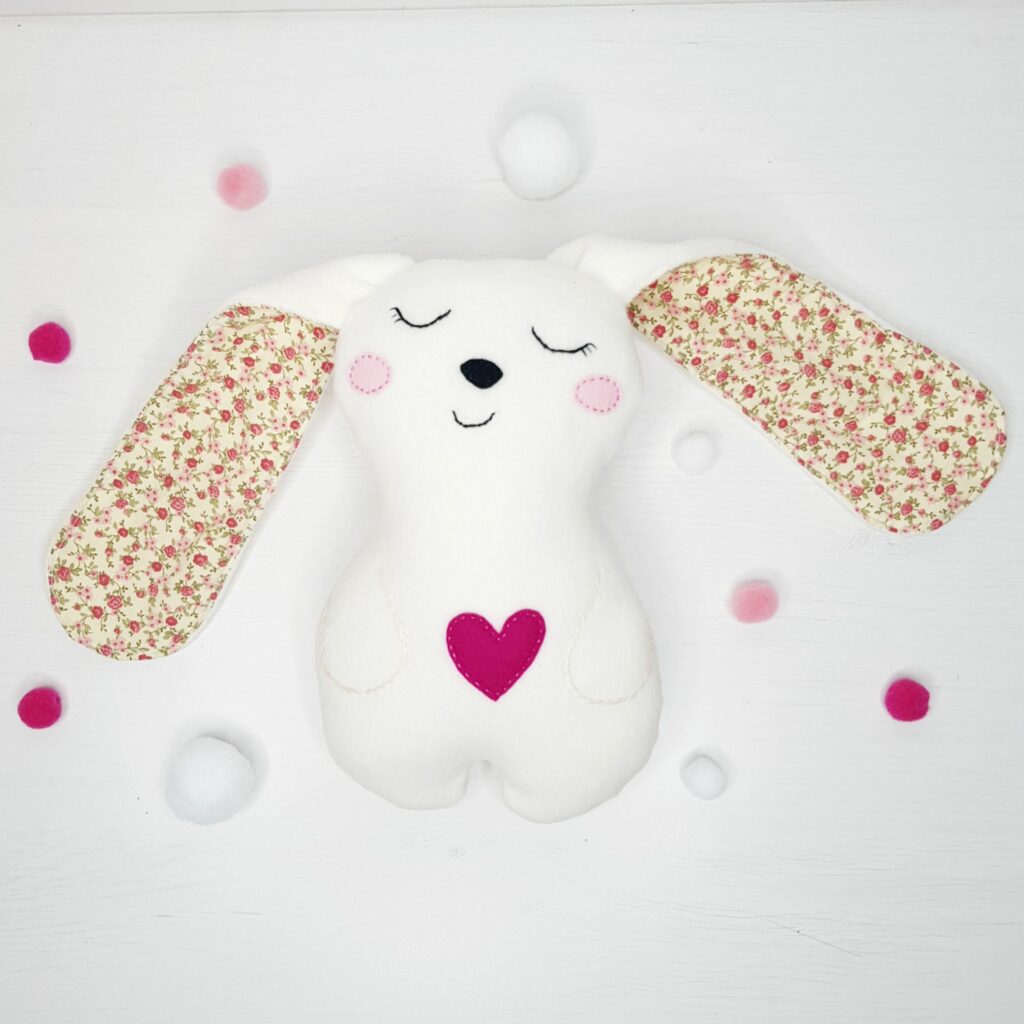 Hi, I am Isabella, the bunny, and I would love to be your new stuffed animal friend!
I have lived in Maja's imagination for a very long time, patiently waiting for the right moment to be born.
I have wished for a warm, soft, white coat and long ears so long that I could fly if I would want to. And I hoped for a big heart to be seen on my belly so that my special human friend will always know just how much I love him or her only by looking at me.
I am more than just a pretty face, although "Bella" in Italian means "THE BEAUTIFUL".
Like all Maja's plushie friends, I have a secret power too!
I know how to embrace and enjoy the moment, being in nature, playing with my friends, or spending quiet time with myself. I will make a very gentle, peaceful, loving companion with millions of hugs to share with my human best friend.
I will teach my humand best friend, how important it is, that we are beautiful on inside as well, because there the true beauty exist.
Would you like to create a cute, white, cuddly plushie friend for someone special in your life, that loves little soft bunnies? Here is how!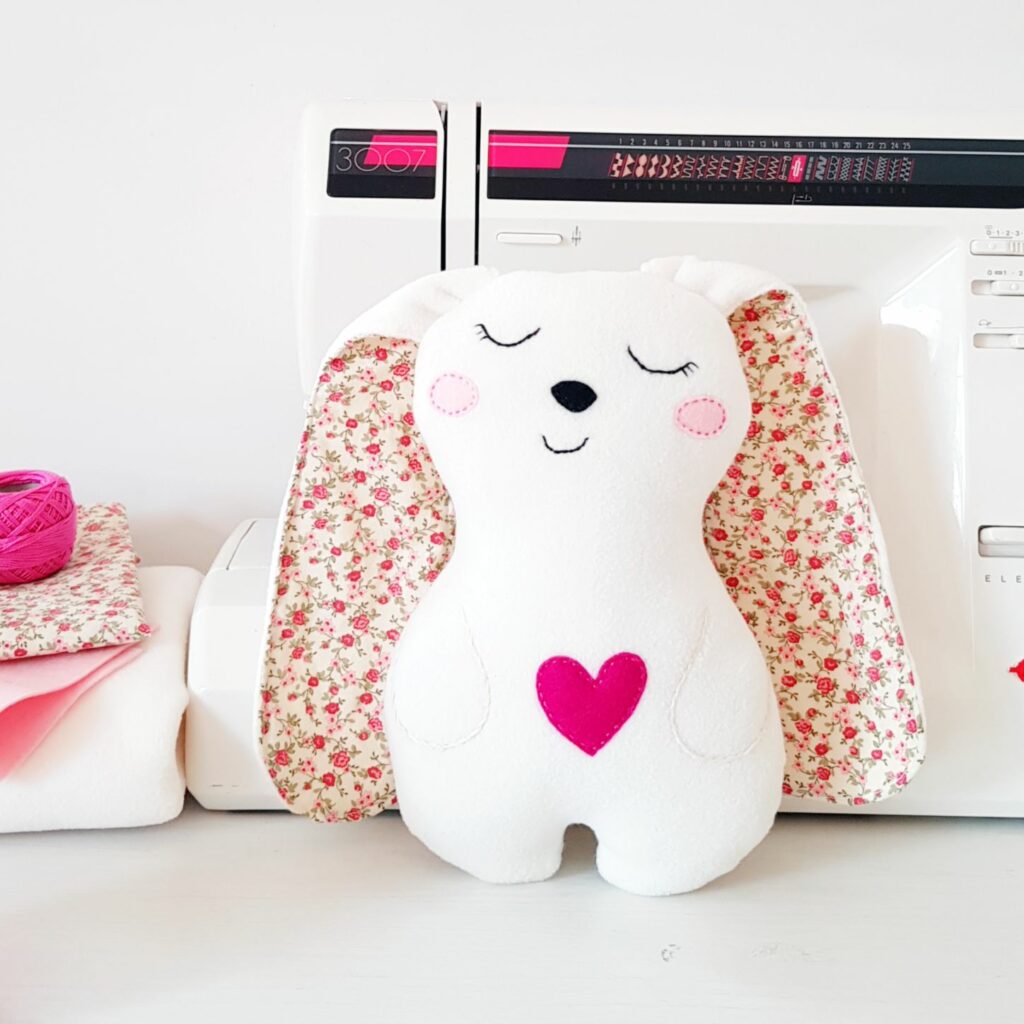 Bunny sewing pattern that is easy & fun to make and is perfect for all learning to sew!
With this bunny sewing pattern you will get:
10 pages PDF with very detailed step-by-step photo instructions.
measurements in inches and centimeters
explanation of all the embroidery stitches used
tips & tricks for sewing stuffed toys.
And the best part is, you will never be alone with this. If it would happen that you get stuck, all you have to do is, message Maja and you two will find the solution together. Guaranteed.

Do you want to know more about Isabella, the bunny, stuffed animal PDF pattern, and tutorial?
✂ Bunny stuffed animal finished size (approximately)
9 in x 6 in / 23 cm x 15 cm  
✂ Time needed
2 hours for beginners
✂ About the bunny stuffed animal pattern & tutorial PDF
Easy sewing pattern appropriate for beginners 
Very detailed step by step instructions with lots of pictures
Measures in centimeters & inches
Full-size printable pattern template
Embroidery stitches explained with pictures
Tips & tricks for a toy sewing
Live online support for Isabella, the cute bunny plush pattern, if you get stuck for any reason at all.
✂ Materials needed
Fleece or other soft material
Cotton or other washable material for the inside of the ears
Wool felt for the snout, cheeks, and heart
3 Embroidery threads for eyes, snout, mouth, hands, checks, and heart
Toy or pillow stuffing
You will also need a sewing machine, pins, hand needles, scissors, tailor's chalk (or erasable fabric marker), printer, and regular printing paper.
---

---
The only thing left to do when you are done is to share a picture of your Isabella, the bunny, your little masterpiece with us on Facebook, Instagram, or Pinterest.
How do you like this easy sewing project? Do you have any additional ideas on how to make this cute bunny stuffed animal pattern and tutorial even more helpful? Feel free to use the comments section below to share your thoughts and ideas.
xoxoxo, 
Isabella & Maja
p.s. If you liked this project, you might also like Isabella's best friends, Oliver, the teddy bear, and Lily, the fox. Get all three of them as bundle at a discounted price!