*****************
UPDATE: This pattern has been remade, to be much easier to make, with a detailed step-by-step PDF sewing tutorial. I really learned a lot in the past few years. 🙂 Check the tutorial here.
Because I have worked on this pattern really hard and would love to create more cute soft friends for you in the future and cover all the expenses at the same time, the pattern is not free anymore, but still affordable for a fair price. I hope, you will support my small business and my dream by buying the new pattern.

**********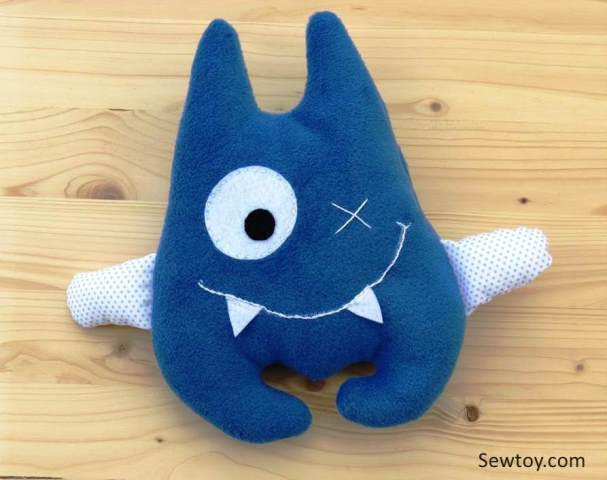 I like little monsters, but not the scary ones, only the kind, friendly ones. Especially I love little baby monsters that are colorful, happy, and a little bit mischievous. I love their big eyes, being aware of every opportunity to play around and a big happy smile showing off their first sharp milky teeth. They are not so different from my own two little monsters when their eyes sparkle full of fun ideas.
I named him Baby Bu. He is small, but has a big heart, he is playful, loves to cuddle and will make sure no scary monsters will visit his best friend during the night. He is a great gift for children of all ages.
This is a very simple and fun sewing project suitable for total beginners as well as for kids learning to sew. If you would like to make Baby Bu monster for your kids, grandchildren, friends' newborn, or yourself, tutorial below will help you on each step of the way.
Material you will need for Baby Bu monster
Fleece for the body
Cotton for hands
White and black felt for the eye and teeth
White and black embroidery thread for mount and eyes
Filling
Steps for sewing Baby Bu monster
Step 1
First sew the black and white eye parts together with a running stitch using black embroidery thread. Next sew the eye with running stitch on the right side of the front body part with white embroidery thread.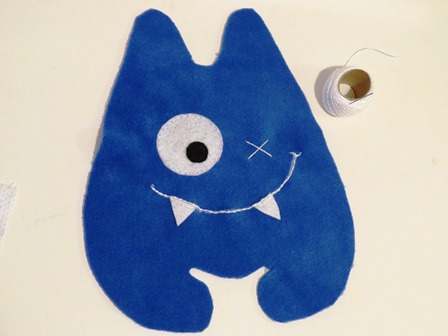 Step 2
Sew both hands and staff them. Place them on the front side of the Bu monster as shown on the picture. Pin them. Cover everything with the back part right sides together. Pin everything together well. Sew together leaving an opening.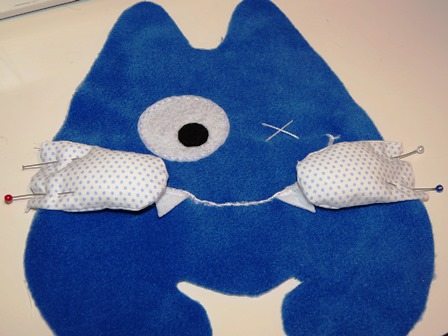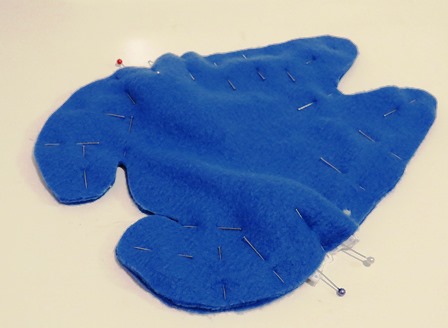 Step 4
Turn Baby Bu monster around through the opening. Help yourself with a non-sharp stick (I use a wrong side of knitting needle) to position all corners nicely from inside.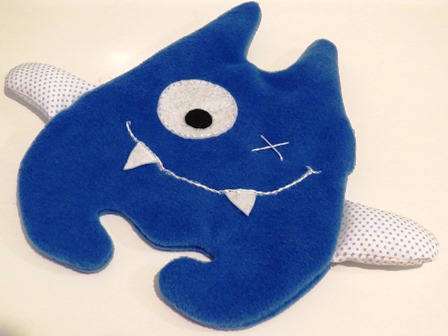 Step 5
Staff the Baby Bu monster with filling. I have used polyester filling. Close the opening using the leather stitch.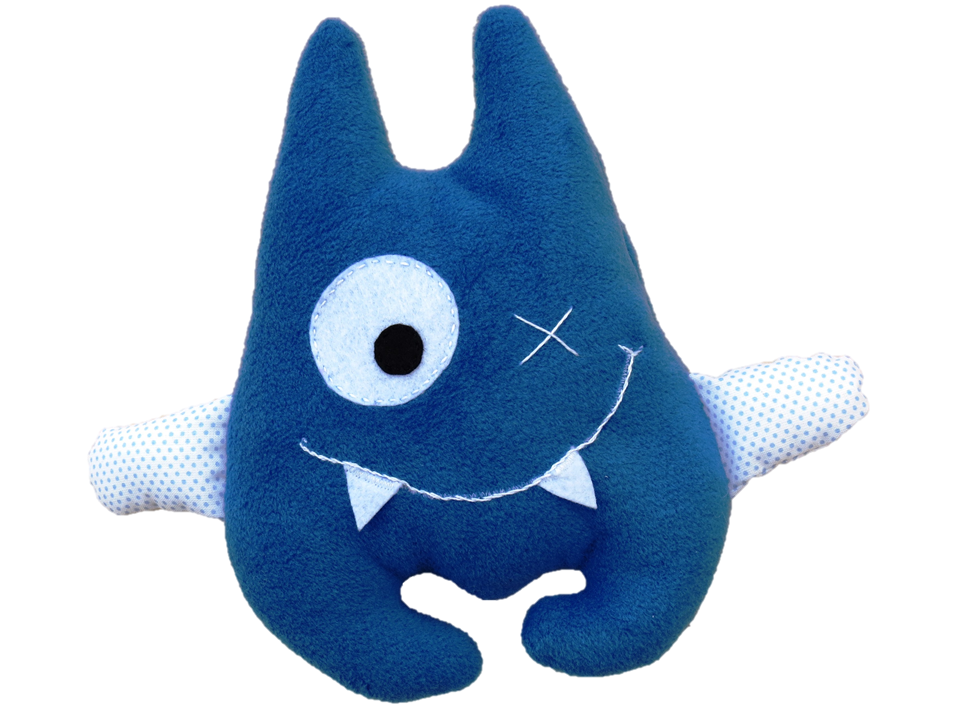 Step 6
Give a Baby Bu monster a nice massage to position the filling nicely. You are almost done. The only thing left is to share a picture of your Baby Bu monster, your little masterpiece with us here, on our Facebook or Google+. We would be really happy to see it.
Do you have any additional ideas how to make this free Monster Bu pattern and tutorial even cutter, playful and helpful? Feel free to use the comments section below to share your thoughts and ideas.
The only thing left is to share a picture of your Bernie the Cat, your little masterpiece with us here, on our Facebook, Instagram, or Pinterest.