My good friend just had a baby. I decided to sew something for a little boy, something small, that he will be able to hold in his little hands and put in his mouths without worries.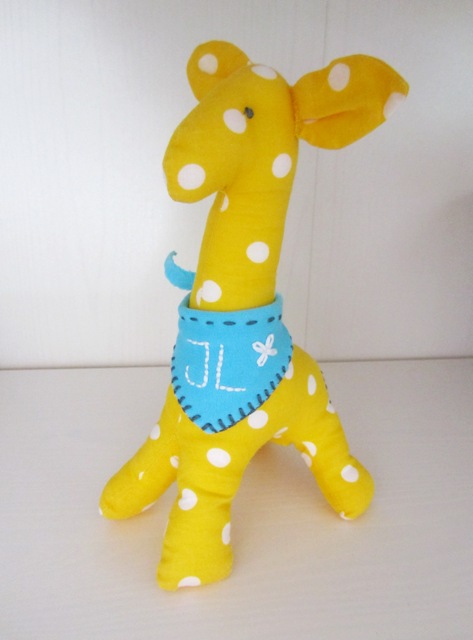 Only safe materials were used (100% cotton) and no buttons added. The Giraffe toy can be hand or machine washed with no worries. This was very important for me when my children were so small, and I wanted the toys to be safe and easily washed.
I have found this free giraffe toy tutorial that was just perfect for this occasion. Simple and cute. I have added a scarf around giraffe neck with his initials, to personalize it.
As I am told, he enjoys this Giraffe toy very much. 🙂