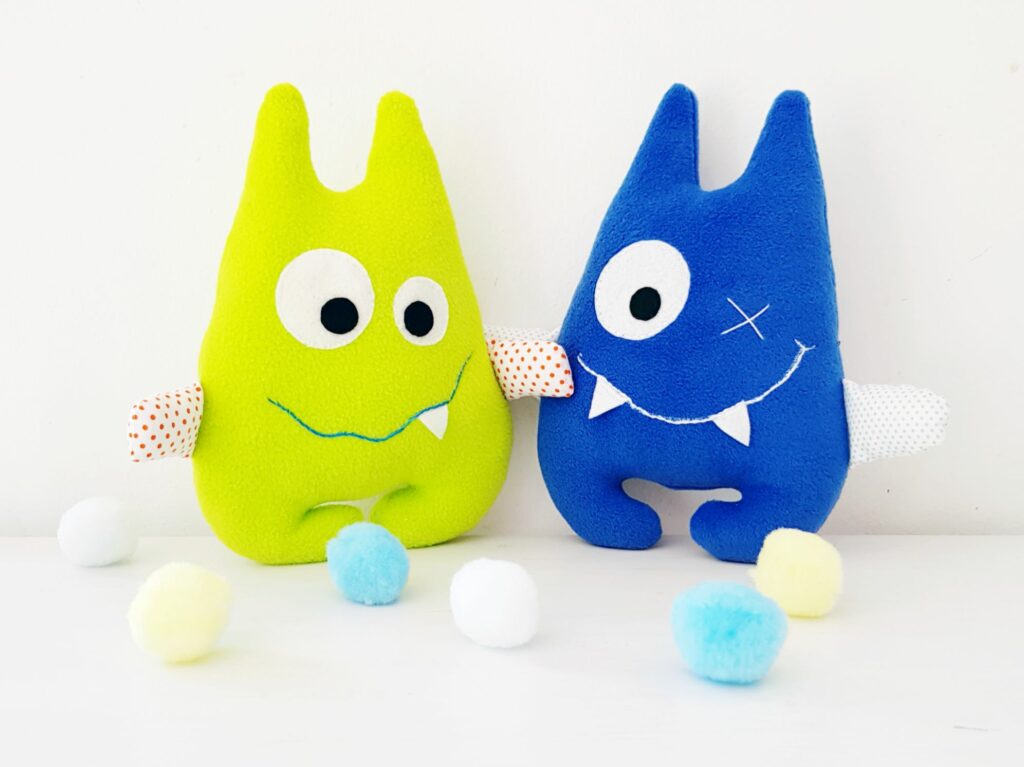 "We need four hugs a day for survival. We need eight hugs a day for maintenance. And we need twelve hugs a day for growth." – Virginia Satir⠀⠀⠀⠀⠀⠀⠀
---
How many hugs did you have today?⠀⠀⠀⠀⠀⠀⠀⠀⠀
⠀⠀⠀⠀⠀⠀⠀⠀
Just that you know, these cute monsters might be "just" stuffed animals, but they take hugs thing very seriously. 12 a day? No problem. They can do even better than that!
The first charming stuffed monster I made when my two little boys went through the cute monster phase. They loved friendly, colorful, happy, little monsters, and at that time, we made so many of them.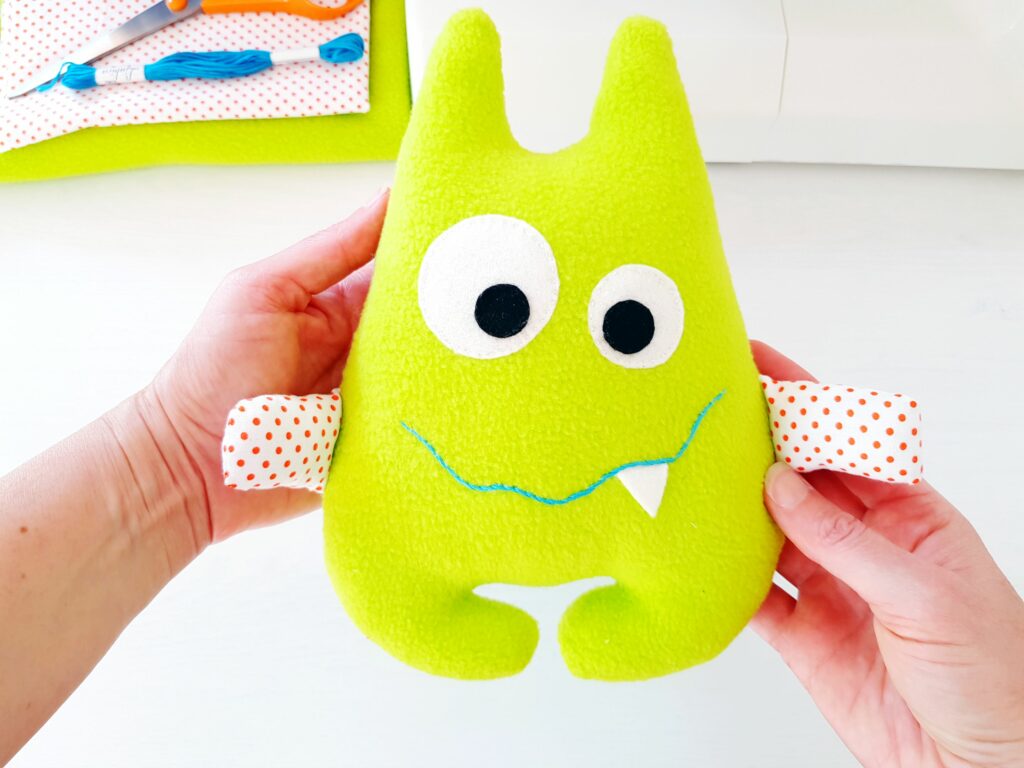 With their big eyes, they are aware of every opportunity to play and are proudly showing off a big happy smile with their first milky teeth. They are not so different from my own two little monsters when their eyes sparkle full of fun ideas.⠀⠀⠀⠀⠀⠀⠀⠀⠀
⠀⠀⠀⠀⠀⠀⠀⠀
They might be small but have a big heart and the secret power— they will make sure no scary monsters will visit their human best friend.⠀⠀⠀⠀⠀⠀⠀⠀⠀
⠀⠀⠀⠀⠀
This is a remake of the pattern I did back in 2015, and I made it much, much easier for you to make. Yey!⠀⠀
Get your instant downloadable pattern and tutorial, and start creating magic today!⠀⠀⠀⠀⠀⠀⠀⠀⠀⠀⠀⠀⠀⠀⠀⠀⠀⠀⠀⠀⠀
---
One pattern numerous possibilities!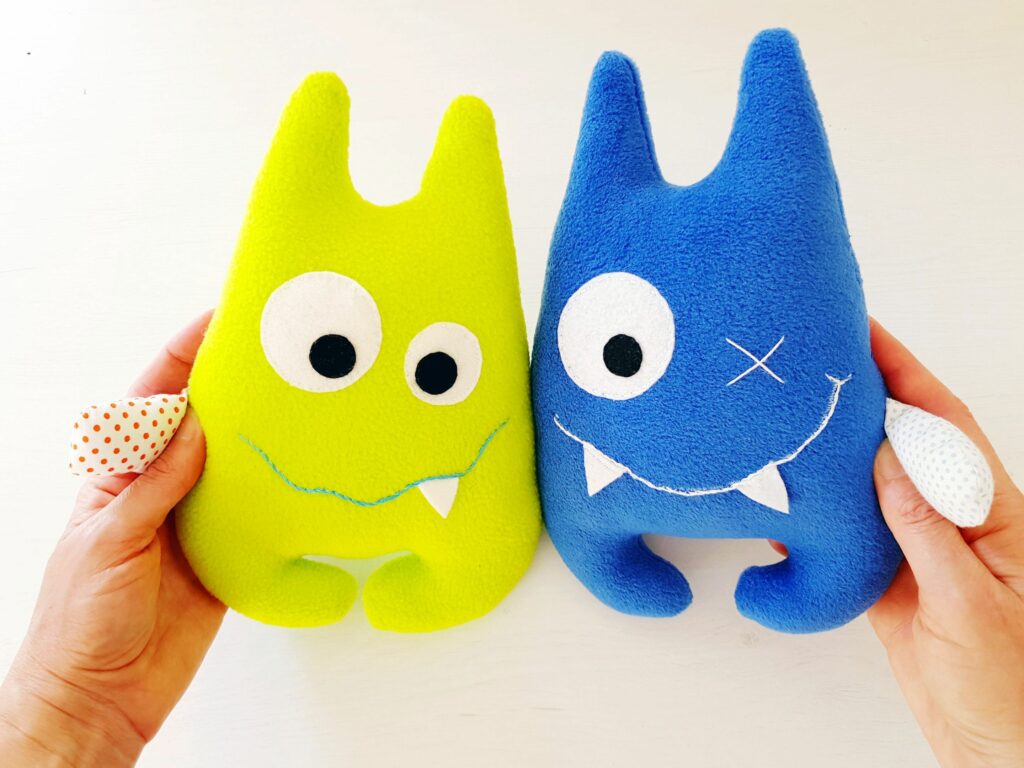 Are you looking for a cute and easy beginner sewing project you could do together with your kids?
With this sewing project, your kids will become designers of their own dream little baby monster. Let them decide how many eyes their monster will have, how many teeth, what kind of a mouth. Let them choose the fabric, colors they like.
You will have a fabulous time together, and the little monster animal you will create will be the most unique in the world!
Maybe you have a kid or grandchild that loves crafts – this will make a perfect kids sewing and embroidery project for them. Just show it to them. 🙂
---
Want to know more about the Cute stuffed monster PDF pattern and tutorial?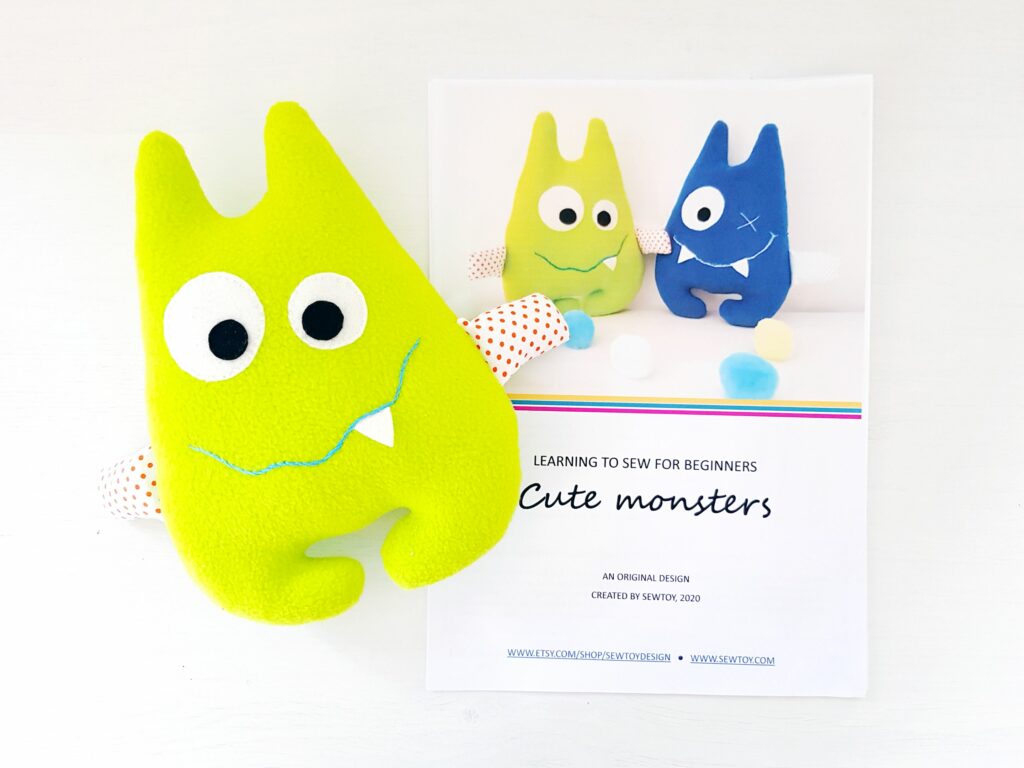 ✂ Finished size (approximately)
25 cm x 23 cm / 10 in x 9 in
✂ Time needed
1 hour for beginners
✂ By making this adorable sun, you will learn:
Easy sewing pattern for beginners
Step by step photo instructions with easy to follow written instructions (measures in centimeters & inches)
Full-size printable pattern template
Tips & tricks for a toy sewing
✂ Materials needed
Colorful fleece or other soft material you have at home: 2x (23 cm x 28 cm / 9 in x 11 in)
Cotton that goes nicely with the body fabric, use scraps from other projects
Embroidery thread: choose a vibrant color that is complementary to the body-color
White and black wool felt for eyes and teeth
White and black embroidery thread for eyes
White sewing thread
Toy or pillow stuffing
You will also need a sewing machine, pins, hand needle, scissors, tailor's chalk (or erasable fabric marker), printer, and regular printing paper.
---

---
The only thing left to do when you are done is to share a picture of your cute monster, your little masterpieces with us on Facebook, Instagram, or Pinterest.
How do you like this easy sewing project? Do you have any additional ideas on how to make this cute monsters pattern and tutorial even more helpful? Feel free to use the comments section below to share your thoughts and ideas.
I wish you and your little ones lots of fun making these cute monsters.
xoxoxo,
Maja
p.s. If you liked this project, you might also like SAILBOAT – an easy and fun sewing pattern with a step-by-step tutorial for boys and girls.