Patterns summer sale – 30% OFF all patterns till the end of July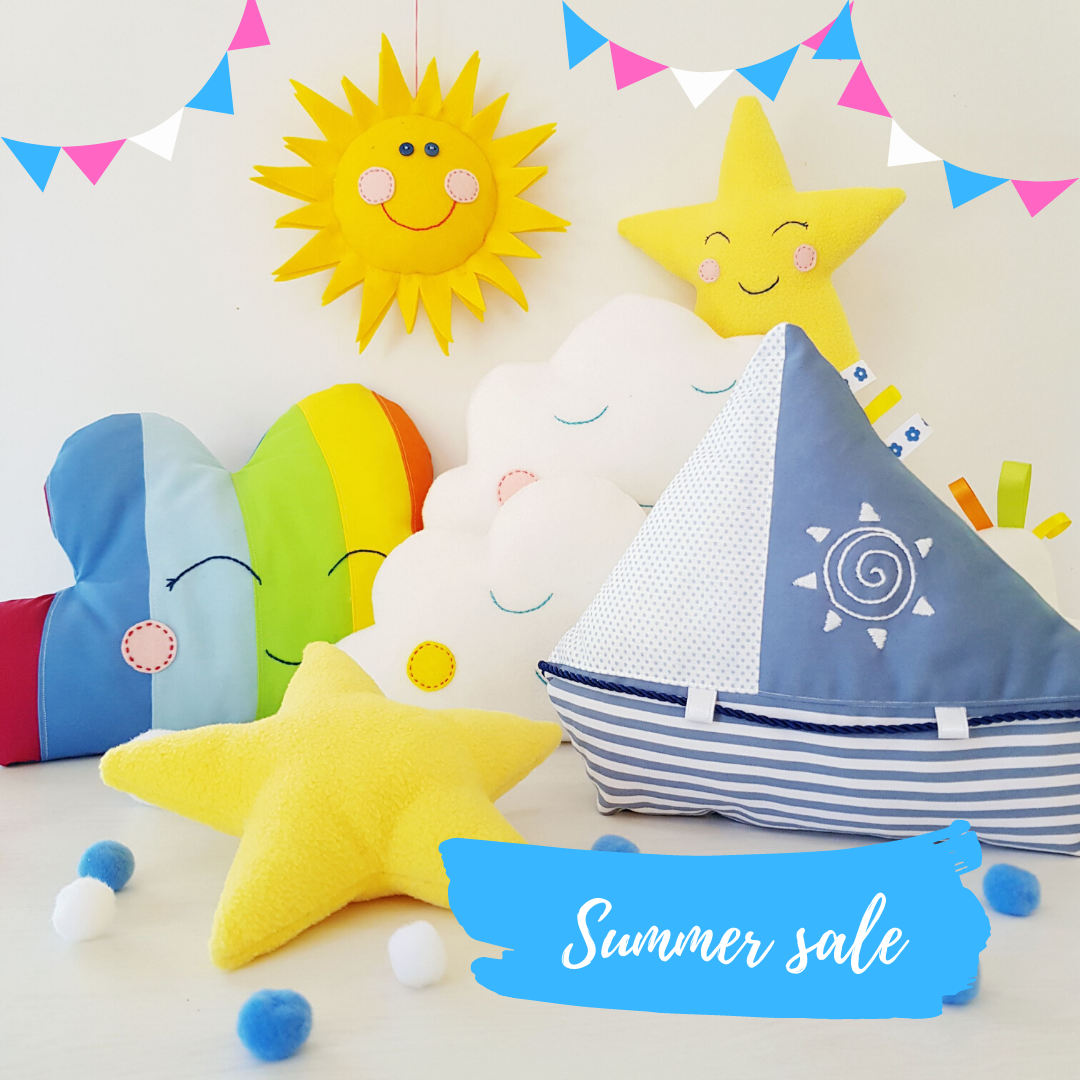 My very first patterns summer sale
If you are looking for cute and easy craft projects to do with your kids, grandchildren, or you are thinking for a while now, that you would love to learn some basic sewing, but you don't know where to start, you came to the right place at the right time – I am having my very first patterns summer sale!
All patterns 30% off till end of July
Yes! The summer is the perfect time to learn some new things, the things, we were planning on doing for a long time, but didn't find time for them. Sounds familiar?
If learning sewing, embroidery, was on your to-do list, this is the perfect time to do it.
Sewing and simple embroidery projects are great and useful skill to learn, and if you make someone's new best friend in the process, double win!
And right now, for the first time, all my easy and cute patterns are 30% off till end of July!
All my patterns come with detailed photo step-by-step tutorial, and if you get stuck for any reason at all, I am here to help you.
Is there anything else you would like to know before starting? Leave me a comment below or drop me a note!
You can do it! Sew it, share it and, create magic. ?‍♀️
---
---
I wish you a magical summer and lots and lots of time for the things that make you happy. ?
?Maja
P.S. These cute sewing patterns are perfect for all sewing beginners and kids, who would like to learn how to sew. Don't forget, the sale lasts only till the end of July, so stock up on all of the adorable patterns!