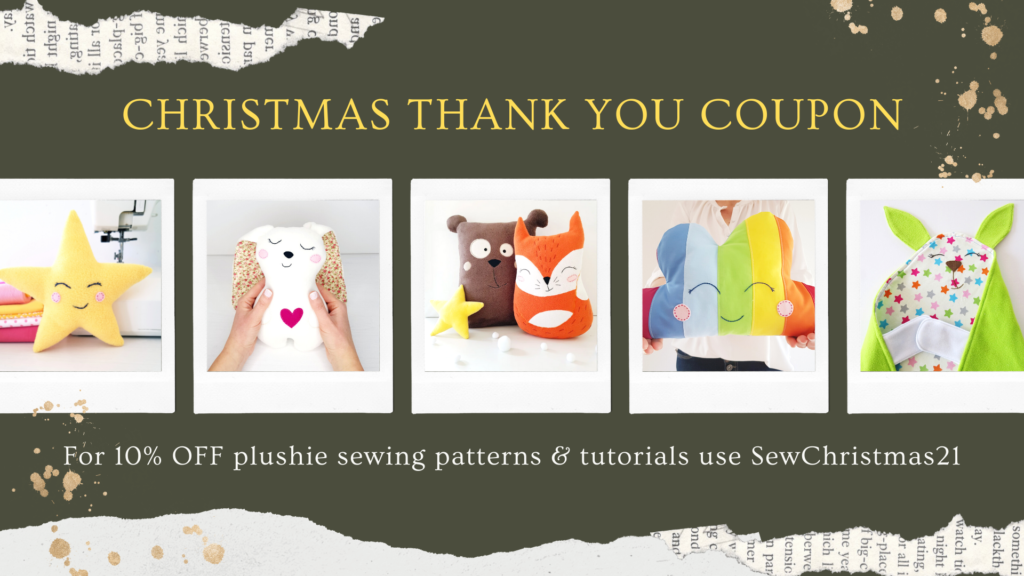 Dear creative friend! 
Yes, it is already the last weekend before Christmas! How are the preparations going? All set?
The holiday season, the end of the year, at least for me, is the time to stop and reconnect with people in my life I love, am grateful for, or miss having them around. For you too?
Remembering them with Christmas cards, sending them good wishes is the first step. But, if we want to connect our hearts, we need to …
Make it more personal!
That is why I love to enclose small, thoughtful gifts to the good Christmas wishes I send, via post or e-mail, something that will spark receivers creativity in whatever they enjoy doing. It can be as simple as a colorful, cute set of pins, embroidery threads, buttons, or a digital tutorial for something I know they will love to make.

Digital tutorials & patterns are great gifts! 
They are great for sending via e-mail
very inexpensive
can be bought 24/7 and are delivered immediately to your e-mail address
you can print them and nicely package them and send via mail, put under the Christmas tree, or send them via e-mail to your loved ones anytime. And you are not dependent on the mail. You can send it even at the last minute if you accidentally forgot to add them to the list – nobody will know. 😉
Do you have a friend that: 
💖 loves to sew
💖 has a sweet spot for cute plushies
💖 has a little (or big) person in their lives you know they would love to create a new best friend for then 
easy SewToy patterns with detailed step-by-step picture tutorials might be just the right thoughtful gift for them. 
Christmas 10% off coupon for you!
I have prepared a small gift as thank you for being a part of SewToy magical world – a voucher for 10% off, valid till Christmas 2021. You can use it for yourself or buy a surprise present for your creative friend. Just use the code SewChristmas21 at the checkout.

I wish you a peaceful Christmas. Thank you for being part of our world, for sharing love and light with the world with your creativity.


Maya and SewToy friends 🐰🐻🐱
p.s. SewToy friends are so excited to meet you and find their new homes! Visit them here, carefully choose the right one, and don't forget to use the code for a 10% discount. 🎉