Soft Bat Toy Plushie – DIY tutorial
My older one loves bats. He likes to draw bats, he likes to read books about them and he likes to watch them on TV. This little creatures really fascinate him. It really is cute, how he asks me all the time: " Mommy, did you know the bats have… " I have learned quite a lot already. 😉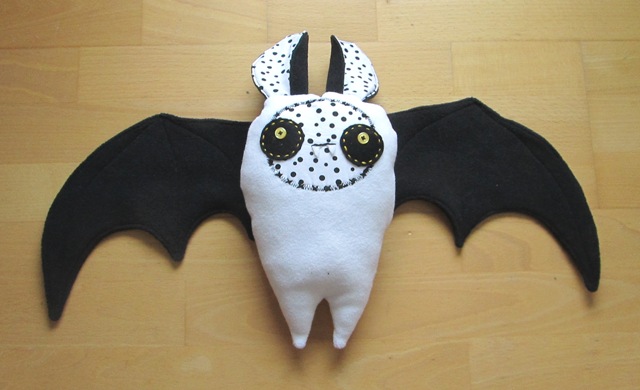 When I found this cute free tutorial for sewing a soft bat plushie on Gleeful things blog  I had to sew one for him. I couldn't wait for Halloween, although it would be a nice surprise.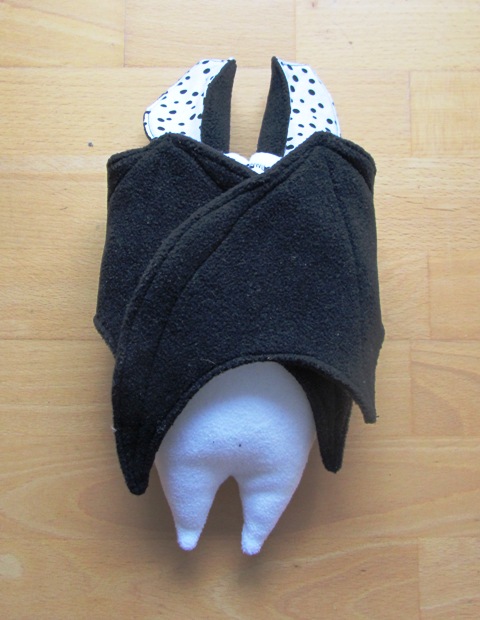 What I like about this bat is, that he can wrap himself in his wings, when he goes to sleep. How cute is that!
For material I have used soft fleece, so the bat is quite cuddly in his nature.
So why not enjoy this little nighty creatures the all year around? What do you think?
Comments