Very simpl free tutorial about how to sew the cuttest monkey from the socks. Very easy and fun, appropriate for beginners.
You will find free pattern and tutorial on Craft Passion.
To make it even more fun, here are two ideas you can try: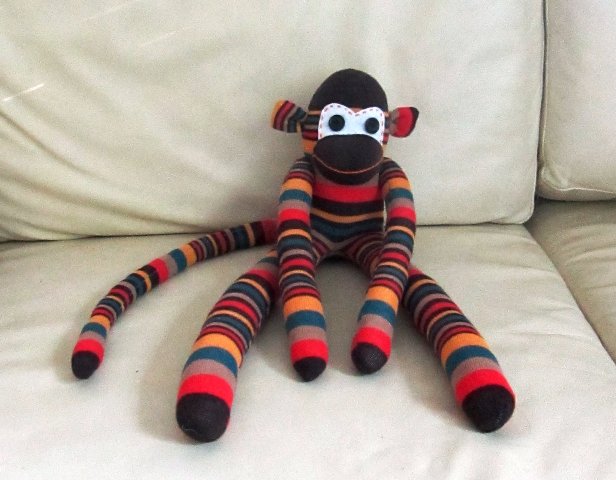 – sew a hook & loop tape on the hands, and the monkey will be able to hang from anywhere you will wont, even around your neck, if you would like to be Pippi Longstocking.
– sew a monkey a simple airy dress.