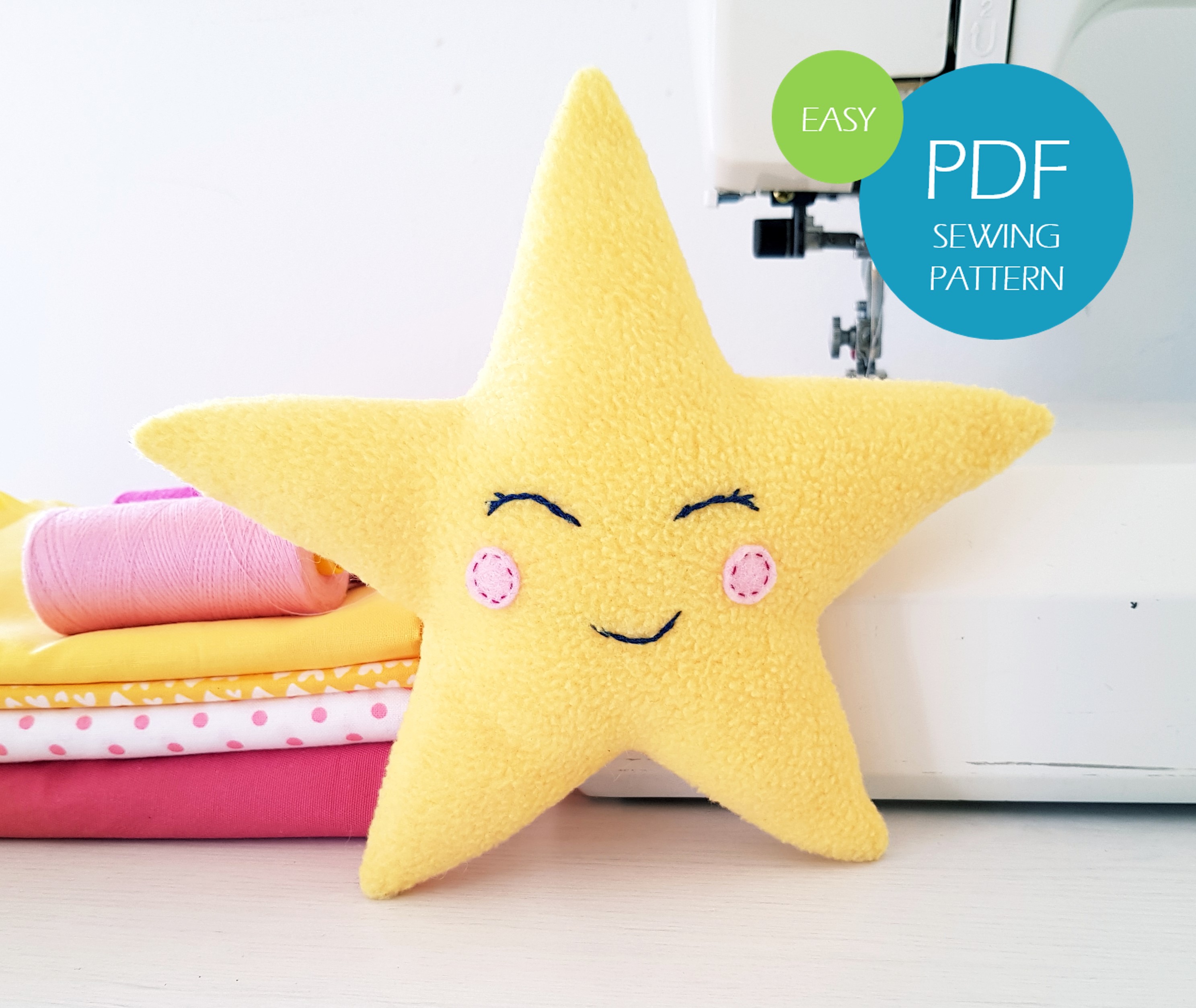 Stars shine brightest in the night – star sewing pattern
This little star was inspired by the birth of one very special little girl in the middle of pandemic times. She brought us so much joy and hope in the time when good news was not that often received.
There were so many times in the last two years I wished I had more time. With my full-time job and family, I was struggling more and more. I was coming home late and was trying to squeeze into those two hours in the evening a family meal, help with the school, household chores … and then I crashed to the bad just to repeat everything the next day. Sounds familiar?
Then pandemic struck, the lockdown started and I lost my job. This might sound crazy, but I really am thankful to be safe at home with people I love, to connect again with my teenagers and husband as a family, and to have some time for things I just loved doing before but haven't had time for them for more than two years.
After the first few weeks at home, I wiped the dust from my sewing machine and started my first sewing project in two years. I have enjoyed it so much. I felt simply fantastic! For me, this little shinny joyful star represents the hope for better days ahead. Yes, I lost my job for the first time in my life, and it is scary to think about what the future holds for me, but on the other hand, there is a positive side – I got back my family and time to be me again.
I hope, you will love this little joyful star as much as I loved making it.
An easy sewing pattern appropriate for total beginners
I have designed this sewing pattern as all my patterns – to be as EASY to make as possible.  Don't worry, even if you are a beginner with basic sewing skills. The pattern has step-by-step instructions and plenty of pictures which make it very easy to follow. It includes sketches of the stitches used and a list of materials and tools required. The templates are ready for print, no need to resize or enlarge them.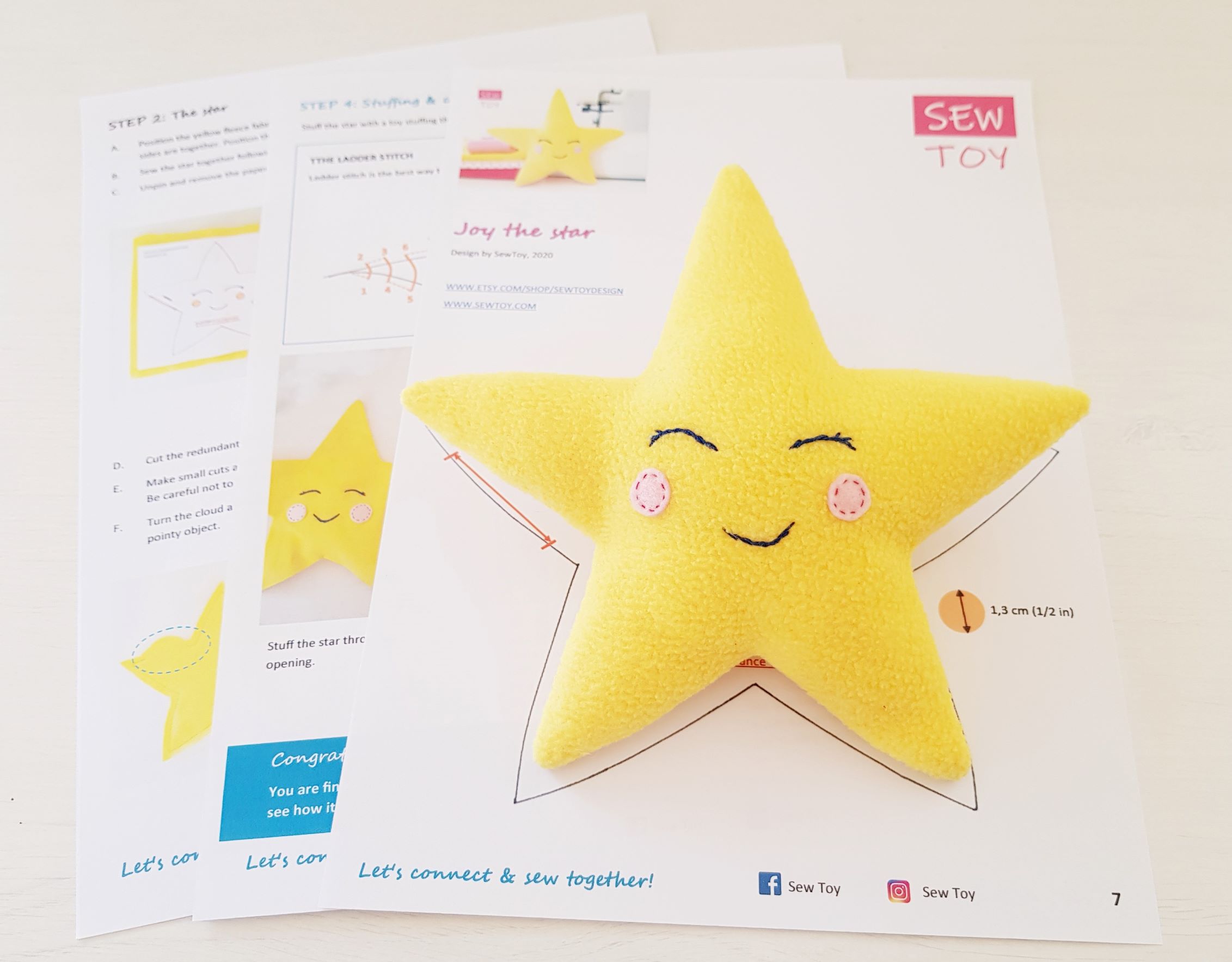 Sewing & learning
As you make your joyful star, you will LEARN the basics of how to make your own simple soft toys and you will pick up a few TIPS & TRICKS on the way.
Materials you will need
Materials, you will need to sew this 20 cm x 18 cm / 7,5 in x 7 in joyful star:
2x yellow fleece 24 cm x 24 cm (9 1/2 in x 9 1/2 in)*
Dark blue embroidery thread
A yellow threat for the star
Dark pink thread for the cheeks
Light pink wool felt
Toy or pillow stuffing
General requirements: sewing machine, pins, needles, scissors, trick marker, or chalk.
Prewash the fabric before you start. If the toy is meant for the child, I recommend washing the finished toy on a gentle cycle before handing it to them.
*For this project soft materials like fleece are preferred, but you can also use other materials like cotton, cotton blends, or wool felt.

Stay safe. Share hope & shine bright.
Maja