Who didn't have his own teddy bear as a child? I did. His name is Bruno and today my little ones are playing with him and I still love him just as much.
My youngest one shares my love for teddy bears. He as well has his dearest teddy bear that goes everywhere with him. He does not have a name, he is simply his Bear.
When I came across this free tutorial for sewing the cutest teddy bear at HowJoyful blog, I just couldn't resist sewing one for him.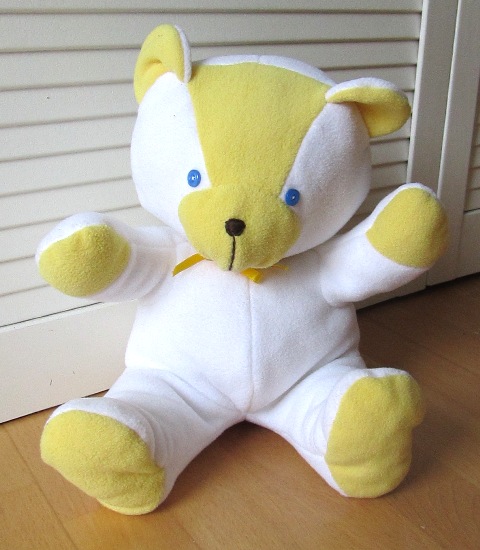 I did have some trouble putting all pieces together but did succeed at the end.  The tutorial really is not appropriate for beginners.  I was really excited over the final result because the teddy bear is as real as possible, he sits alone and just invites you to embrace it.
For material I have chosen anti-pill fleece, because it is very soft, washable and it doesn't pill with use, and that is great for kids' toys that are squeezed and rubbed a lot. You can find a wide range of anti-pill fleece
 on Amazon, to combine the perfect color combination for your teddy bear.
My youngest had closely followed each step of the creation and is more than pleased with the final result. The bear has already earned the privilege to sleep with him, although nothing will ever replace his firs love, his Bear.