*******
UPDATE: This pattern has been remade, to be much easier to make, with a detailed step-by-step photo PDF tutorial.  Because I would love to create more cute soft friends for you to make in the future and at least cover the expenses, the pattern is not free anymore but is still affordable for a fair price. I hope, you will support my small business and my dream by buying the new, improved pattern. 
*******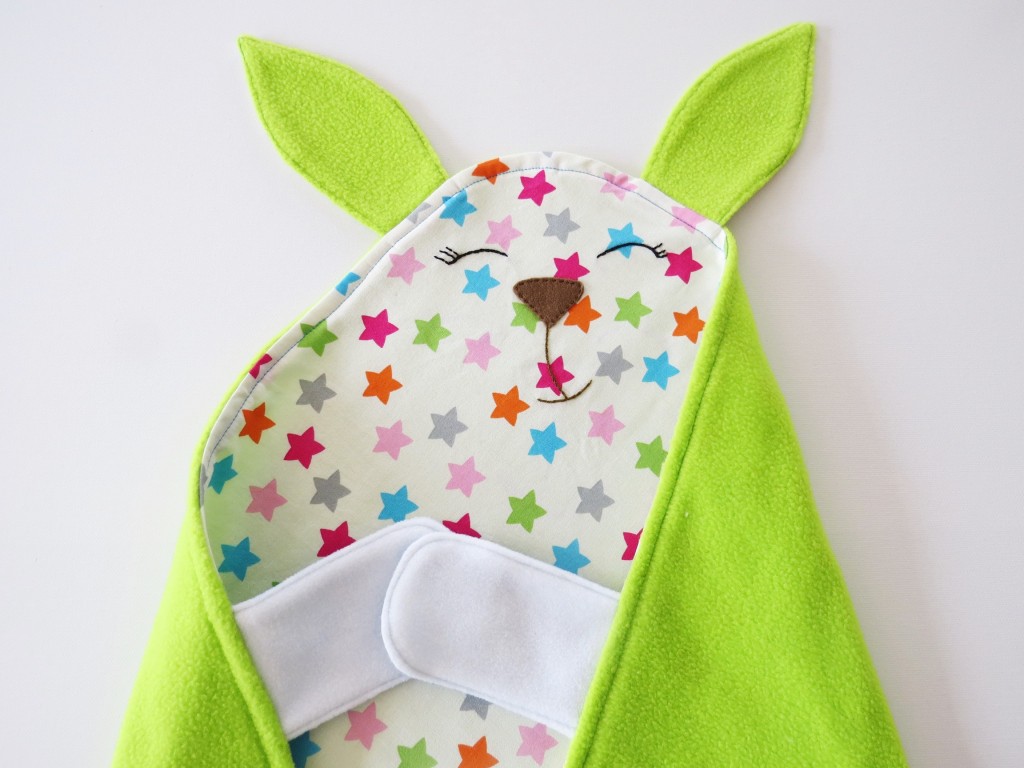 A cute and colorful baby blanket and toy all in one is one of those creative ideas that are fun to make, even though you absolutely don't have any need for them. My boys are definitely not babies anymore and baby boom among my friends seems to be over at 40+, but I still love making new things for the little ones, just for the heck of pure fun. This is the whole story behind how this baby blanket pattern and the tutorial was created. And yes, it was fun. 🙂
My new two in one baby blanket is cheerful, soft, with upright ears, hands for hugging, and snout for cuddling. One side is made from soft bright spring green fleece, the other from 100% cotton with happy colorful stars. You can turn this baby blanket on one side or another, whatever suits you best at that moment. I can imagine my boys, when they were babies, how they would carefully explore the stars on the ears with their little fingers, the brown snout, handmade embroidery, dots on the hands noticing the difference between soft fleece and colder cotton.
If you like this cheerful blanket and baby toy all in one, this is how you can sew one just like this on your own. Step by step. No worries, if you are a total beginner, this is a really easy project to start learning how to sew.
Degree of difficulty
EASY project, appropriate for beginners
Time needed
1-2 hours
The material you will need for sewing this baby blanket and toy all in one
soft anti-pill fleece fabric for one side of the blanket and ears
matching light cotton fabric for the other side of the blanket and ears
a piece of anti-pill fleece for hands
a piece of cotton fabric for hands
brown embroidery thread
a little piece of wool felt for the snout
Cheerful baby blanket, you can use on both sides. On the soft fleece side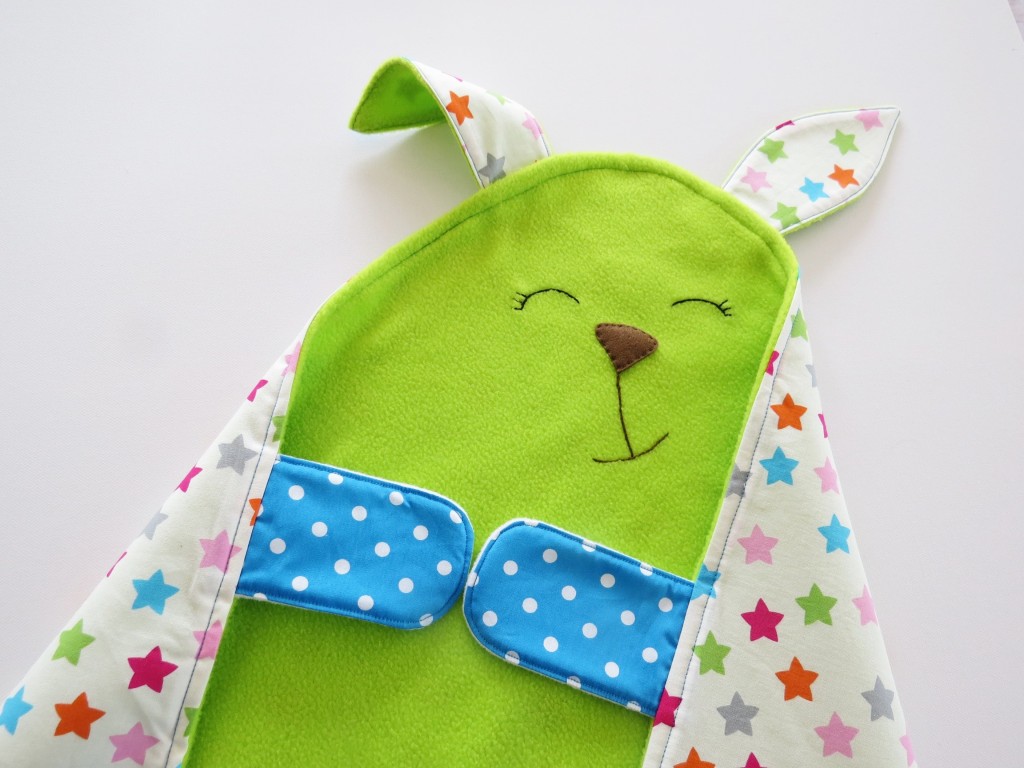 or on the cotton side.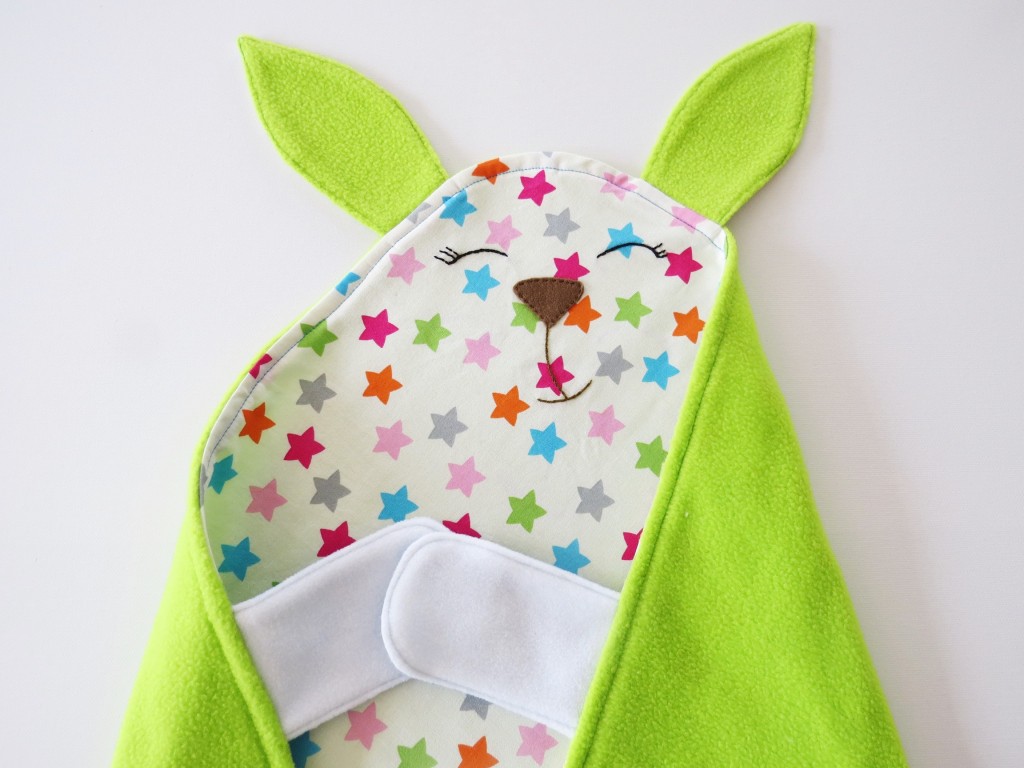 You can fold it together nicely.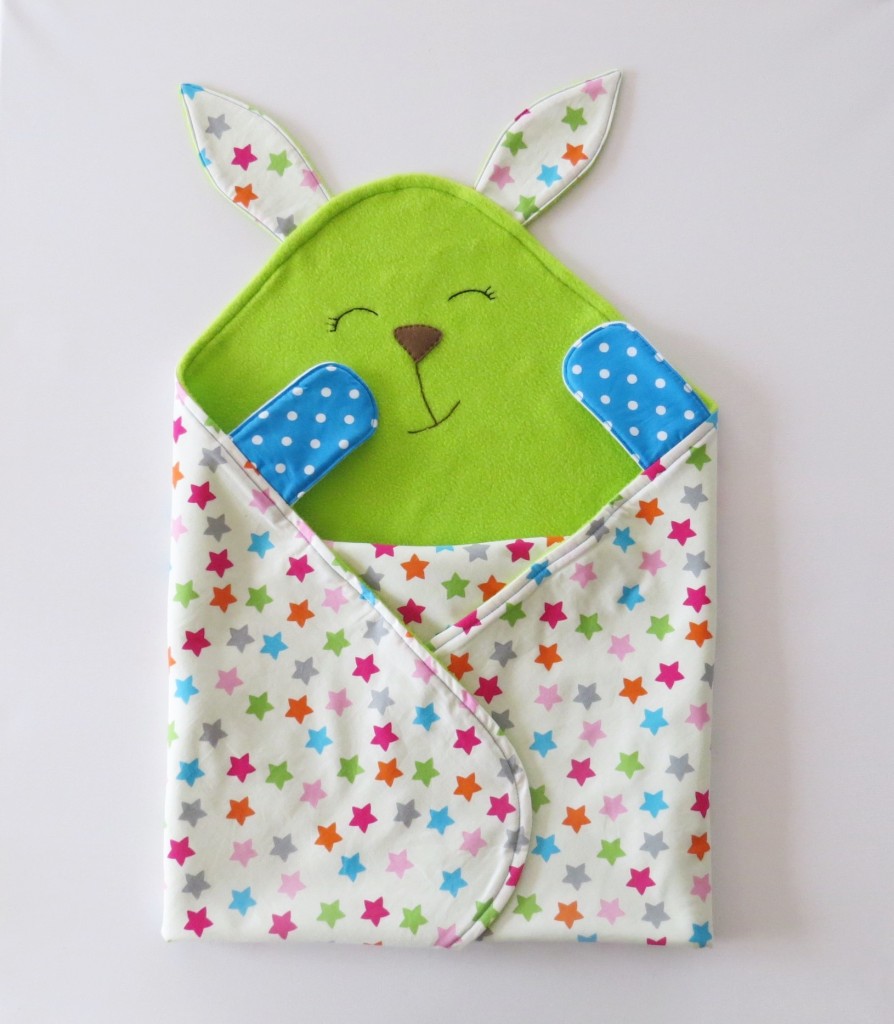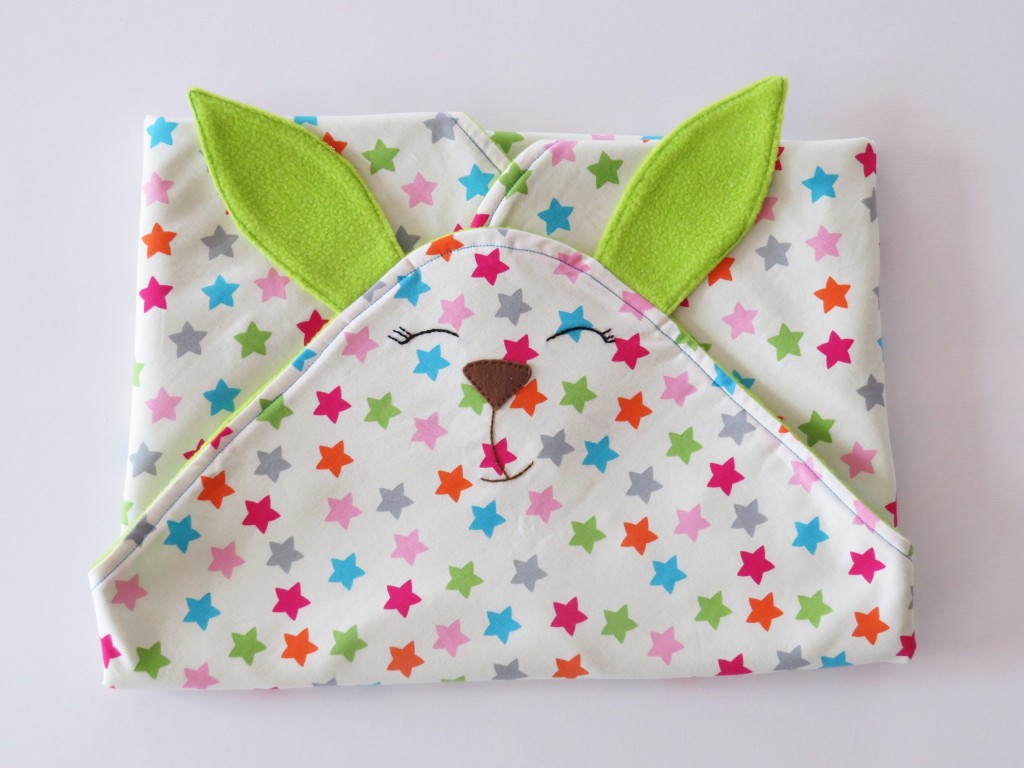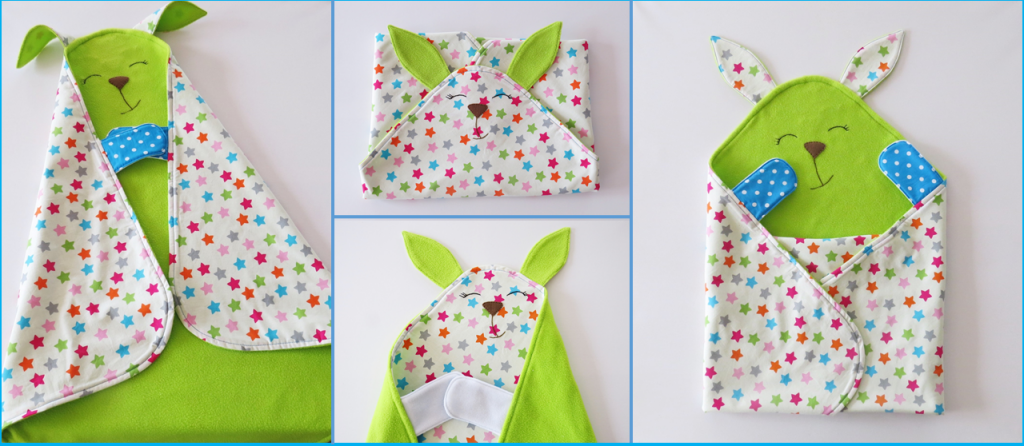 Wish you lots of fun with your creative projects,
Maya