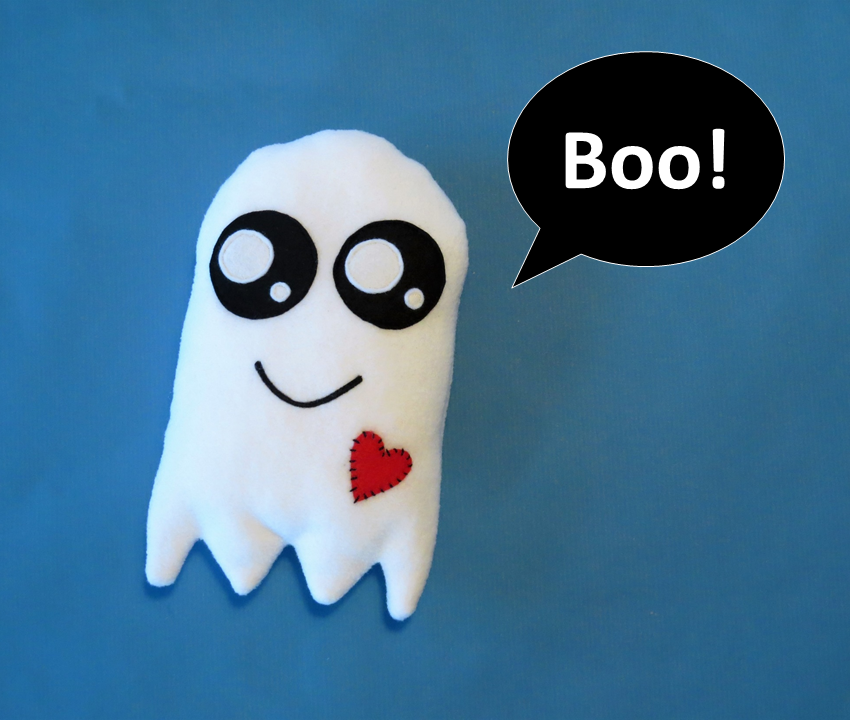 About the ghost plushie sewing pattern
The friendly ghost plushie was inspired by my older son. He is still a little bit afraid of the dark, although he is too old to admit it.
Easy, appropriate for total beginners
I have designed this ghost plushie pattern & tutorial to be as EASY to make as possible. Don't worry, even if you are a beginner with basic sewing skills. The pattern has step-by-step instructions and plenty of pictures which make it very easy to follow. It includes sketches of the stitches used and a list of materials and tools required. The templates are ready for print, no need to resize or enlarge them.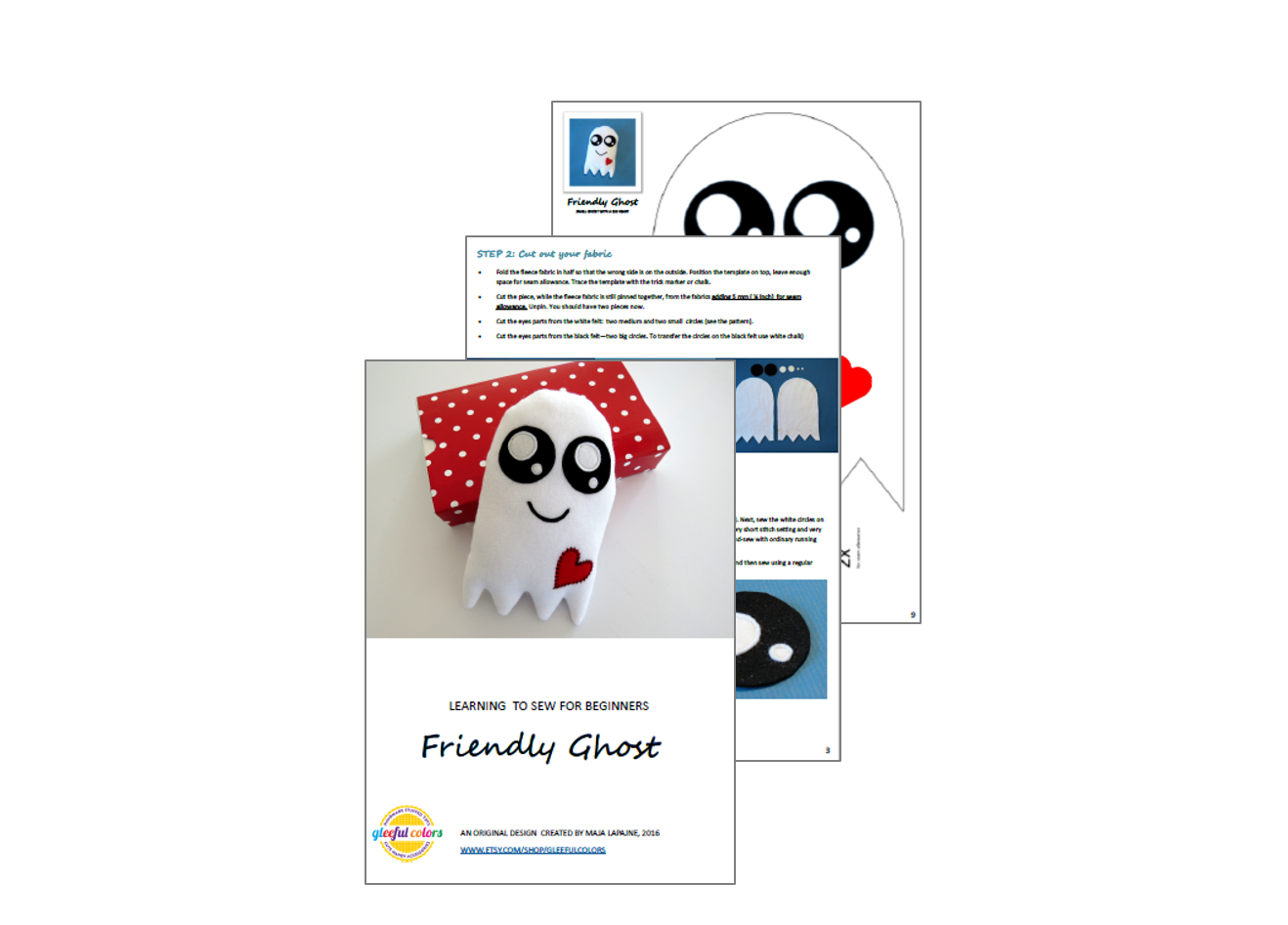 Sewing & learning
As you make your friendly ghosts plushie, you will LEARN the basics of how to make your own simple soft toys and you will pick up a few TIPS & TRICKS on the way.
Materials you will need for this ghost plushie
Materials, you will need for sewing this 22 cm x 13 cm (9" x 5") ghosts:
– white fleece or other soft fabric
– white, black, red, and pink wool felt
– embroidery thread
– toy or pillow stuffing.
You will also need a sewing machine, thread, pins, needles, scissors, a trick marker, or chalk.
It would be great to have you onboard having fun and sharing magic by sewing cute & friendly plushies together.