HOW TO LEARN TO SEW ANYTIME, ANYWHERE AND FOR FREE
"I always wanted to learn to sew; I just haven't come around to it. It is hard to find an extra time for it, and I just don't want to spend too much money on a course."
Do you really want to learn to sew?
Yes? Then keep on reading since I wrote this post exactly for you who want to learn to sew. I am a self-learner, and I have not ever attended any course. A free web was my teacher. Sewing with time became my passion, my special time, my meditation.  I can confidently say today, I am good at it.
I would love to share with you best free resources on the web that are available to beginners and a bit more experienced sewing lovers. If you are serious about wanting to learn, just pull your sewing machine from the closet or attic now, wipe the dust off it, and start using it. The worldwide classroom is on your disposal 24 hours a day, all days in the week.
No excuses anymore that there is no appropriate time for you to start to learn to sew. If I did it with a husband, new house with garden, two small kids, a full-time job and a cat, you can too. You just need to make that first cut, first seam, everything starts there and the world of possibilities will open to you.
How and where a beginner can start to learn to sew for free?
Learn from the best
Start with small steps. Just like small children we too learn with imitating, and when we understand and master one thing, we can start experimenting with it and make unique creative products that we'll be proud to show off to everyone we meet. Learn to sew from the best. Many experts share their skills freely on the web. Know, that no matter how big perfectionist you are, your first product will not be flawless, mine certainly was not, but it will give you the precious new expertise you will build upon with next projects.
Decide
What would you like to make? What are you passionate about? Do you like trendy bags, cool home decorations or soft toys filled with your love? Select something that inspires and motivates you. Something you will look forward making and using afterwards.
Be a smart searcher
Search for simple, free tutorials for beginners that offer free patterns with it. You can choose among many free tutorials and this can be a bit frustrating deciding which to choose. Search for those that have all steps clearly described and supported with pictures of each step, and they have a free pattern available. What are the best places to start searching?
Use these best places as starting point
These are places I use from the day one, places I still find useful today when I look for new ideas or when I would like to learn some new sewing technic:
Pinterest is number one place to start with. It is visual and search for pins or boards is very easy.  You just need to search on the topic that interests you and to save the pins into your boards for later. You will find so many ideas there, helpful tutorials and free patterns. It can be overwhelming and the time can fly while you are enjoying the world of possibilities that opens to you. Make sure, you will not only be dreaming about the options, but you will actually have time left do start your project.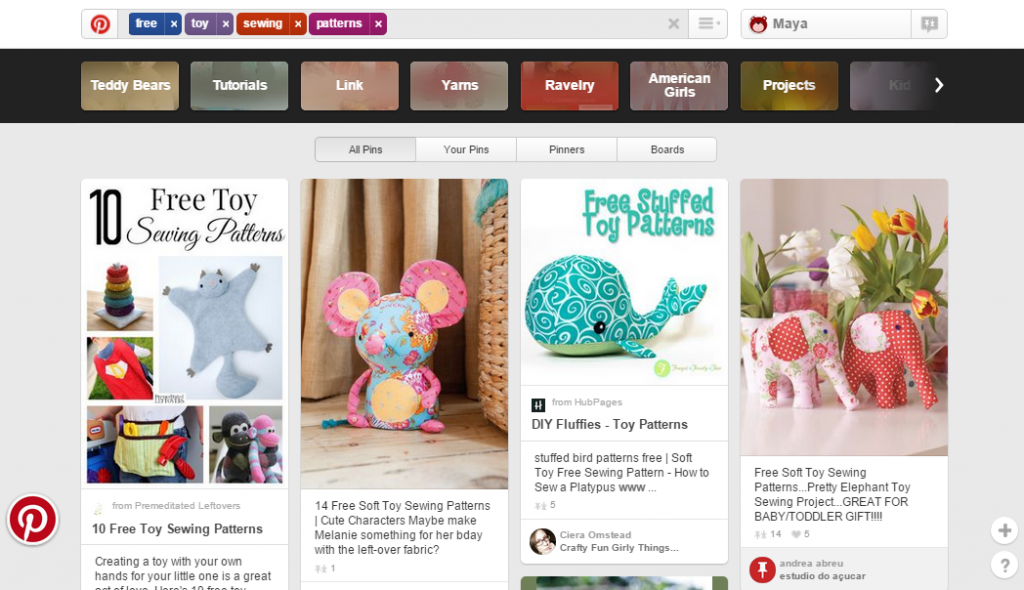 The second best place to search for good free sewing tutorials and patterns for beginners are Google images. Look for pictures where you can see steps explained, not just final product. This will usually lead you to great tutorials with pictures and detailed explanation of steps.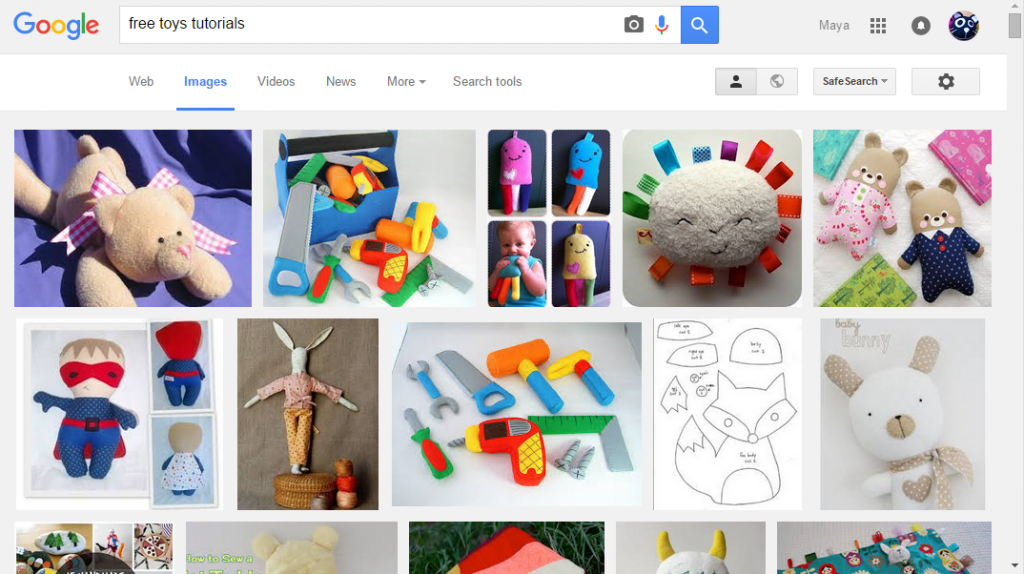 When you need to see details first hand with a live explanation, like somebody is sitting there with you, YouTube videos are the best choice. You can stop the video, rewind it as many times as you wish until you completely understand what you need to do. You can find videos for technic or whole products.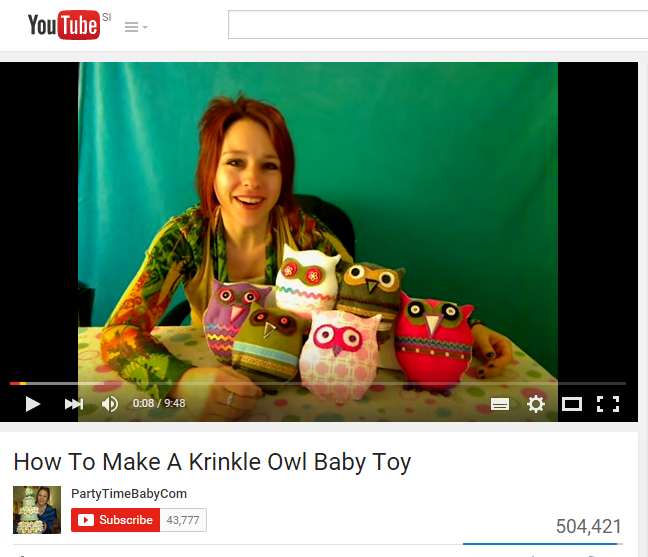 All this sounds easy. Right?
The most important thing you need to remember, if you truly would like to learn to sew is to start.
Open your sewing machine and just start. This is the toughest part, but it can lead you to a lot of fun, to a special time you will not be prepared to give it up without a fight.
Are you still reading? Stop!
Go and create your first gorgeous masterpiece. 🙂
Comments