Sew Toy thank you GIVEAWAY
Here we go, first ever (but not last)  SewToy giveaway. 🙂
I love December, the lights enlightening the long winter nights, the smell of hot cocoa and gingerbread all around the house. I enjoy creating with my kids on the afternoons, baking cookies or just wondering around the town. I feel blessed to be together with my family, to live in peace, and to have family supporting me to pursue my passion.
I feel blessed for all of you reading my blog, my newsletter, following me on social media. I would like to thank you because you make all the love and work I put into my softies, this blog, worthwhile. It is not half that fun if you do it alone by yourself. (smile) So, THANK YOU!
I have prepared a little gift for you as well. Something cute and soft, something I made together with some creative material you can use for your own craft projects.
Win the adorable lucky elephant pin & some craft material to use on your own projects!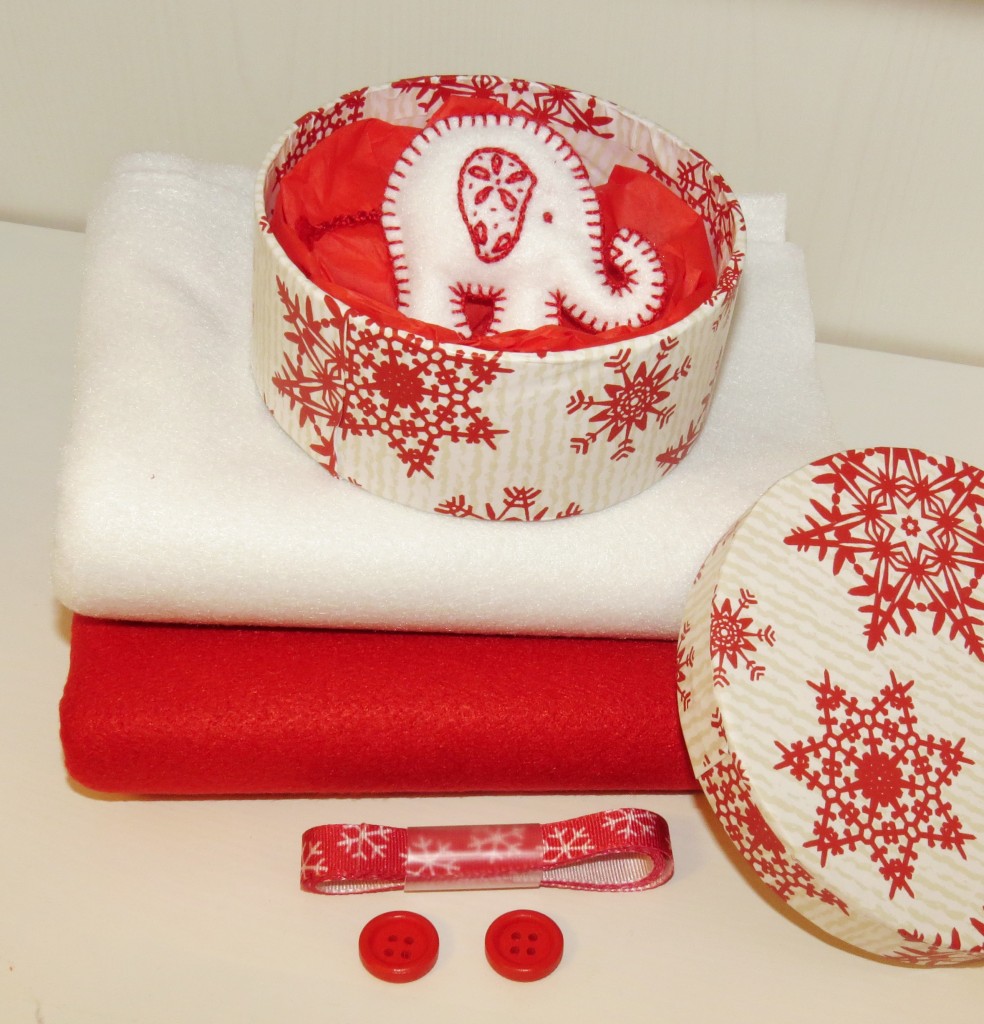 Giveaway includes:
Little elephant pin, that will bring luck to the owner and will make a cute decoration. You can pin it on a sweater, shall, bag … possibilities are endless. If you would like to sew lucky charm elephant  by yourself, visit my free easy pattern and tutorial.
 White and red felt,
Decorative ribbon trim
Two red buttons
How can you enter this giveaway to receive luck charm and craft material?
To enter this giveaway, answer the following question:  "Which free sewing pattern for toys on this, Sew Toy page you like the most?", and leave your answer under this blog post in comments section.
I would love if you would join me on my Facebook or Google+ pages, or share this page to your crafty friends.
The giveaway will run until Wednesday, Dec. 16th 2015 till Midnight CET (6 PM EST time zone). Random drawing will be done the next day and the winner will be emailed the day after so watch your inbox…  Good Luck!
I wish you all peaceful and creative December.
Maya
p.s. Before entering the giveaway please see Official Sew Toy Giveaway Rules
Comments